Montego's Home of Hope
We were thrilled to unveil the brand-new housing facility at Dogtown SA, near Hartbeespoort, on 26 November 2016. With our sponsorship of a second octagon valued at more than R150 000, more of Dogtown SA's tail-wagging friends will be living comfortably, enjoying the fresh air and space of the countryside.
"We don't consider Montego Pet Nutrition to be a donor to Dogtown SA, but rather a major partner in realising our shared dream of a self-sustaining, world-class rehabilitation centre," says Dogtown SA Founder, Tracy McQuarrie.
After sponsoring our first octagon – the Home of Hope, the second octagon will form an important part of the already established network at the Dogtown SA facility, where dogs are rehabilitated and trained and later reintroduced to society to be housed with loving families of their own.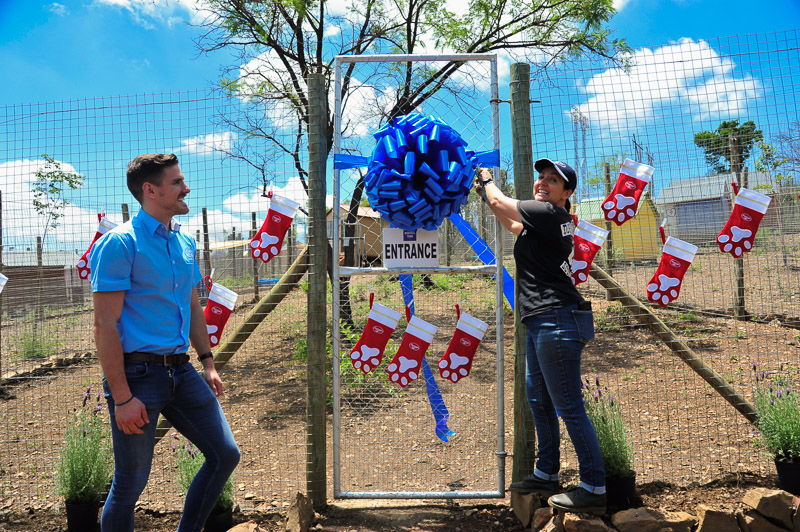 Each octagon is comprised of 8 separate enclosures, each fitted with a beautifully painted wooden kennel.  Special care has also been taken to leave at least one indigenous tree within each unit as well as a little garden. The octagons are secured with fencing to allow the dogs to live in a safe environment while still enjoying the beauty of their surroundings.
"Our custom-built 50-acre home currently houses 154 of dogs. We already have some walking trails in place at the top of our property, both around the existing octagons and near the entrance area.  We are planning a trail that will cut through a small forest area where we hope to have "pit-stops" for the dogs and their owners.  There will be benches and water points to rest and replenish at before continuing their walks," explains Tracy.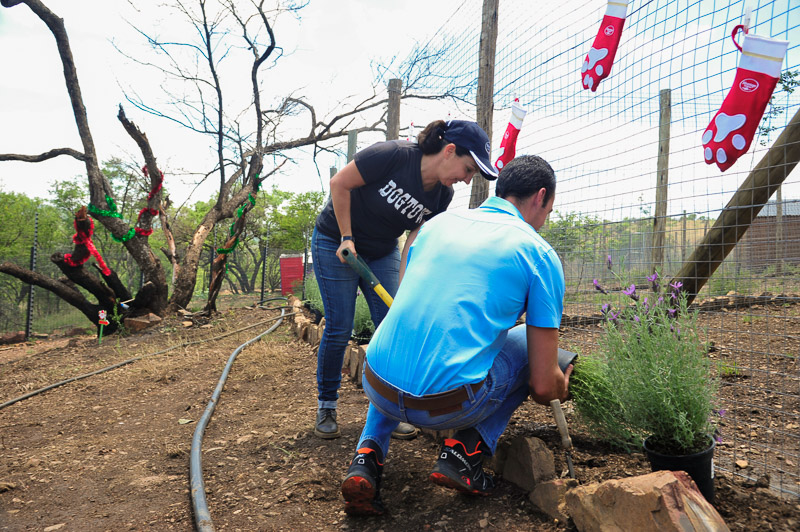 Going forward they have a myriad of plans that they would like to get done. First and foremost, they want to move all their dogs to their home on the farm, build an indoor training area – where they can train their own dogs and offer training services to the public. Then they plan to build a fully-functional veterinary clinic, invest in grassing all the gardens, install a grey-water producing irrigation system and increase their volunteer base.
To be able to complete the facility, McQuarrie and her team need help – and there are a variety of ways to assist, which are accessible via the Barking Mad website.