Action Photography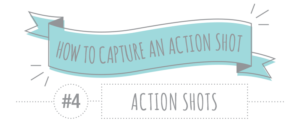 You don't need to be a professional or own professional equipment to take a good action shot. What you do need is to know how to use your camera – this goes for smart phone camera apps as well as conventional cameras. Spend some time learning how to adjust your camera's settings and features so you can adjust them on the fly. Follow these tips and you'll be taking better, clearer action shots of your pets and family in no time!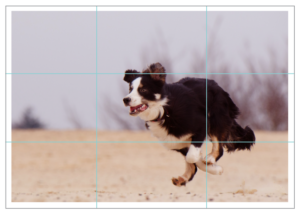 Begin by considering the results you want. Do you want to catch your dog running with the kids, your cat stalking a butterfly in the garden or the whole family enjoying a game of Frisbee at the park? Visualise your shots, consider how you'll capture them, then position yourself in a suitable spot. To make the subjects stand out, where possible, choose backgrounds that are clean, clear and free of distractions.

Capturing action without blurring requires shooting in areas with ample lighting. The more light, the better the camera's chances of capturing a focused image – especially if your weapon of choice is a cell phone. The more available light, the faster the shutter speed and sharper the image. Conversely, it becomes increasingly harder to take action shots when indoors or at night. As the shutter speed slows down to capture more light, any movement in an image will become blurred. If you're able to adjust the shutter speed of your camera or smartphone manually, try playing around and testing the results of different settings.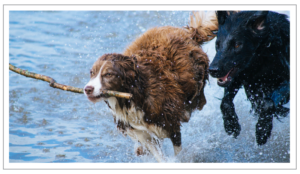 Rather than chasing the action with your camera, find a good spot, adjusting your settings until you get the focus and exposure you want and lock the settings to stop your camera from automatically adjusting. Then wait for the right moment to come to you.

When it comes to capturing action, you can't account for unexpected moves by your subjects. However, you can pay attention and follow the direction of movement with your camera. This movement is called "Panning" and while you Pan your camera, you can take a number of photos (try burst mode while panning) in order to get a selection to choose from. 

Burst mode was created specifically for action photography. In burst mode your camera takes a 'burst' of photographs in quick succession over a few seconds. The goal is to capture at least one good, clear shot during the burst.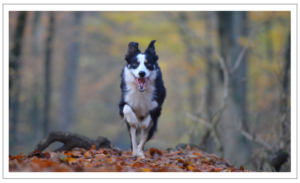 Auto-focus is a wonderful feature that has made better photographers of us all – with action photography being the exception. When you're dealing with moving targets, selectively focus on an area and photograph it. This allows you to focus on your subject, leaving the motion and blurring for the background.

Unless you're using high-end lenses and a professional camera, zooming in will result in lower quality photographs. Smart phones use digital zoom and this compromises the quality. Don't be shy, get closer to your subject and your results will be clearer and more satisfying.

ProCam 4: Professional DSLR-like functionality for your iPhone.
Hydra: Helps you take brilliant photographs under difficult lighting conditions.
Camera+: Advanced editing tools, scene modes, shutter control and photographic effects.

ProShot: Manual ISO, exposure, focus, white balance and 4K support (hardware dependent).
Camera FV-5: Similar features to ProShot with an Exposure Bracketing feature that takes several shots with different exposures for you to choose from.
A Better Camera: Exactly what it sounds like, a superior camera app for your Android device.


We hope you've enjoyed this introduction to action photography. While this is a good start, there's always more to learn and we hope that you spend some time discovering the possibilities for yourself. Don't forget to share your best results with us by entering our #calendarpets competition and your photography could feature in next year's calendar.