Highly nutritional and fully balanced, our delicious adult dog and puppy food is made for canines of all breeds and size.

Perfectly balanced, thoroughly satisfying and highly digestible nutrition for your pets in every delicious mouthful.

Scientifically formulated, super premium pet nutrition that caters for the advanced needs of your dog.
We say that Monty & Me is formulated to meet the same high standards as all Montego products and we mean it! This means using only the finest raw materials, cooked to perfection in our world-class factory. The result? Monty & Me's satisfyingly delicious and crunchy kibble, contains optimum levels of protein, anti-oxidants, natural prebiotic fibres and Omega 6 – everything a furry pal needs for a strong immune system, regular digestion, a shiny coat and a winning smile!
Monty & Me Essential for adult dogs available in 8kg and 20kg bags.
Monty & Me Puppy and Adult available in 2kg, 10kg and 25kg bags.
Monty & Me Adult Cat available in 2kg, 5kg and 10kg bags.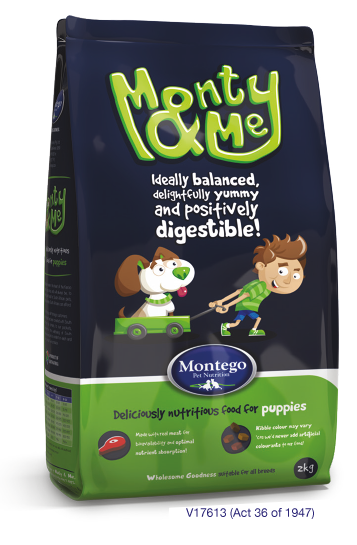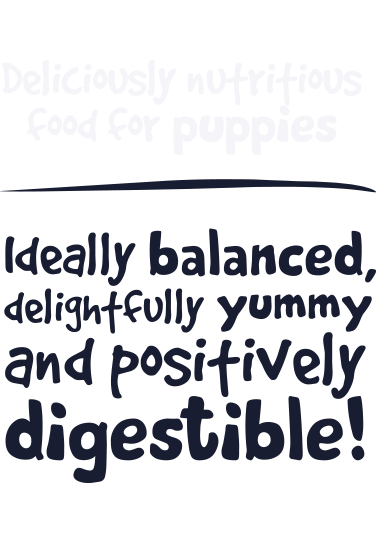 Choose Monty & Me for your pal!
We only use the best ingredients and raw materials available and all Montego products are prepared in our world-class factory from recipes formulated specifically for South African dogs. That means that every mouthful of Monty & Me Puppy is correctly formulated to give your pup's growing digestive system and developing muscles the all digestibility and balanced nutrition needed for a great start at life!
Monty & Me is a delicious, well-balanced food that's got everything your
best bud needs to stay healthy and happy!

Safe, sound &
fit as a fiddle!

Monty & Me is jam-packed with anti-oxidants for immune support, perfect for keeping doggy immune systems healthy and strong!
Happy tummy,
happy pup!

We've added natural prebiotic fibre, sourced from wheat bran, to help your little one's digestive system stay happy and healthy!

Everything little
Monty needs!

Monty & Me Puppy provides for the essential needs of all breeds of pups. The ingredients we use are chosen to help your pal grow up to be strong and healthy!

A little
extra 'wag'!

Your best bud needs lots of energy to keep up with you, so Monty & Me Puppy is chock-full of hearty cereals and fats to provide energy producing complex carbohydrates.

Deliciously
nutritious!

Little Monties LOVE the taste of meat and that's great! Real meat gives them all the essential amino acids they need everyday, in every delicious bowl!