One Lazy Sunday
It's amazing what koeksisters, coffee and a Lazy Sunday nap in the lounge with your dogs can achieve.
For Michelle De Lange, it won her a R50 000 home makeover.
Michelle and her husband Zack live in Pietermaritzburg with their two gorgeous Boerboel furkids Attilla and Leeu. Michelle is familiar with surprises especially after her and Zack made the impulsive decision to buy two Boerboel's as an added security measure. They were both surprised at how deeply they fell in love with them and also how soundly they slept through the night. Michelle laughs at how far her furkids are from vicious guard dogs and have rather become constant sources of unconditional love and companionship.
Attilla and Leeu were Michelle's inspiration to enter Lazy Sundays and admits that she never told anyone about her entry. Thankfully we delivered the good news to Michelle after April Fools day as it took her husband Zack a while to believe it was true.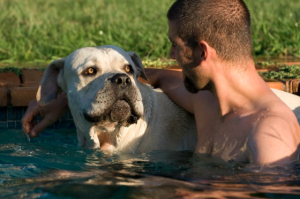 Michelle and Zack plan on spending their R50 000 on the two things that will make their Lazy Sundays even better – new beds and bedding for everyone, especially Attilla and Leeu, as well as a few upgrades to their Kitchen space.
It's great to have found such deserving winners and wish Michelle, Zack, Attilla and Leeu more happy surprises and even lazier Sundays.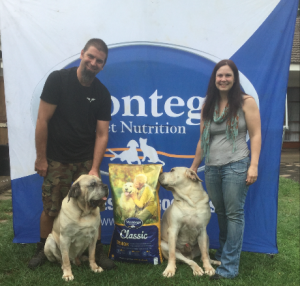 Thanks again to all those that entered the Lazy Sunday competition. Stay tuned for more exciting competitions on the way.