The PFI and what it means for you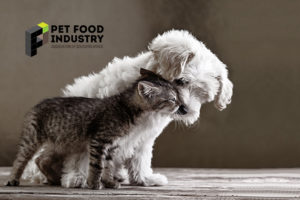 Our commitment to deliver safe, nutritious and delicious products to South African pets, is reinforced by our membership with the Pet Food Industry Association (PFI) of South Africa.
It's an affiliation we're proud of, which is why Montego Pet Nutrition, and other member brands, display the PFI logo on our bags – as this provides further assurance to our customers that the products we offer are manufactured in accordance with world class standards of quality and safety. That's the intention, but not everyone knows about the PFI, or its significance to consumers.
To give you a bit of background and a better understanding on the relevance of the PFI, we sat down with PFI marketing manager, Dominique Kuhlmann for the nitty gritty.

Can you give an overview of the PFI?

The PFI is a non-profit body formed by pet food manufacturers, dedicated to upholding quality standards that ensure the nutritional wellbeing of household pets.  Members of the PFI commit to manufacture and market food that meets internationally accepted standards, as set out in Act 36 of 1947. The Department of Agriculture's regulatory authority manages Act 36.


What are the objectives of the PFI?
To grow and lead a responsible pet nutrition industry.
Being a credible voice for stakeholders.
Assuring industry quality and food safety standards align to international levels.
Collaborating with authorities and regulators to promote a safe sustainable environment.
Applying an industry code of conduct which ensures ethical sales and marketing.
Improving the long-term care and wellbeing of pets.


What are the challenges involved in attaining these objectives?
Growing our membership base is an ongoing challenge. Consumer awareness is also a challenge as consumers often don't know to look for the PFI membership logo when purchasing pet food.


Although being a member the PFI is not compulsory, what are the benefits and what does it mean for consumers?
Pet food brands that choose to join, pledge that their pet foods are aligned with ethical and safe food processes, giving pet owners total peace of mind in knowing that what it says on their products, is exactly what is in their products.


How does the PFI uphold the international quality and safety standards of Southern African pet nutrition? 
PFI members must adhere to the PFI's strict code of conduct. New applicants are only approved by the board of directors following compliance with various mandatory requirements, such as registration with Act 36 and inspection of their facilities confirm that they measure up to the PFI's requirements.
We also conduct random tests on the members and non-member brands to ensure that the product is true to the label, and are of the quality they profess.


What are some of the issues negatively impacting local pet food manufacturers? 
New pet food brands are continually entering the market and established brands consistently grow their ranges. This puts added pressure on the regulator, in terms of meeting mandated turnaround times, renewals and amendments. The PFI is currently working closely with Act 36 to implement measures that will alleviate some of the pressure on a technical level.
The industry is affected by economic factors, such as fluctuating exchange rates, especially those that import finished products or ingredients. The drought we experienced also had a negative impact in terms of the cost of maize, an important ingredient in the production of pet foods.
A persistent issue is that of inaccurate myths about commercially prepared pet food being publicised. The PFI works hard on distributing content to publications to educate consumers about the truth behind commercially prepared pet foods.
In developing countries, such as South Africa, many pets are fed nutritiously inadequate foods. Brands are not all made equal and it is in the different ingredients as well as the quality of the ingredients used in their composition that sets them apart. The PFI is proud to represent a broad spectrum of pet food brands, ensuring options of trusted brands to suit all income levels while still upholding international standards of quality and safety.
By feeding the best quality PFI member brand that you can afford, you can be sure that you are giving your pet the best that you can afford. 


What's on the horizon for the PFI in terms of consumer awareness and member growth?
The PFI is working to reach the South African public, to educate them on the benefits of feeding pets safe, nutritious meals as well as educating on responsible pet ownership.
Greater participation on a global level, such as participation in the Global Alliance of Pet Food Associations (GAPFA). The PFI has worked with other pet food associations around the world, on the development of our association for over five years. In 2014, the PFI was a co-signatory in Brussels to the final legal formalisation of GAPFA and currently participates on multiple levels.
Great focus is being given to improved communication with members as well as offering members greater support and resources to hopefully ensure their success in the industry.


How does one decide which pet food brand is right for them?
By adhering following guidelines, you can be sure that you are moving in the responsible direction, to supplying the best, balanced, nutritious diet to meet your pets' needs:
Ensure the pet food has been registered – look for the 'v number' on the packaging followed by 'Act 36 of 1947'.
Ensure the pet food brand is a member of the PFI – look for the PFI logo on the packaging or check online for a full list of members (www.pfisa.co.za).
If your pet has a medical or health ailment that can be addressed with diet, purchase a pet food that has been formulated to treat the issue.
Purchase a pet food brand that suits your budget, opting for the best quality that you can afford.
If your pet in not doing well on a specific brand, or is reluctant to eat it, shop around.
We hope you enjoyed this insightful Q&A with Dominique, but if you'd like to learn more about the PFI and the strides they're taking in the pet food production industry, visit their website here.