Rich in high-quality proteins, vitamins, minerals and gently steamed in pouches to lock in meaty goodness. Classic Wet Cat Food provides complete and balanced nutrition for kittens and adult cats with three mouth-watering flavours to choose from – Atlantic Salmon in Jelly and Tender Chicken in Gravy for adult cats as well as Tender Chicken & Rice in Gravy for kittens.
Wet food supplements your cat's water intake, aiding the prevention of common Feline Lower Urinary Tract Diseases (FLUTD).
Classic Wet Cat Food available in 85g pouches.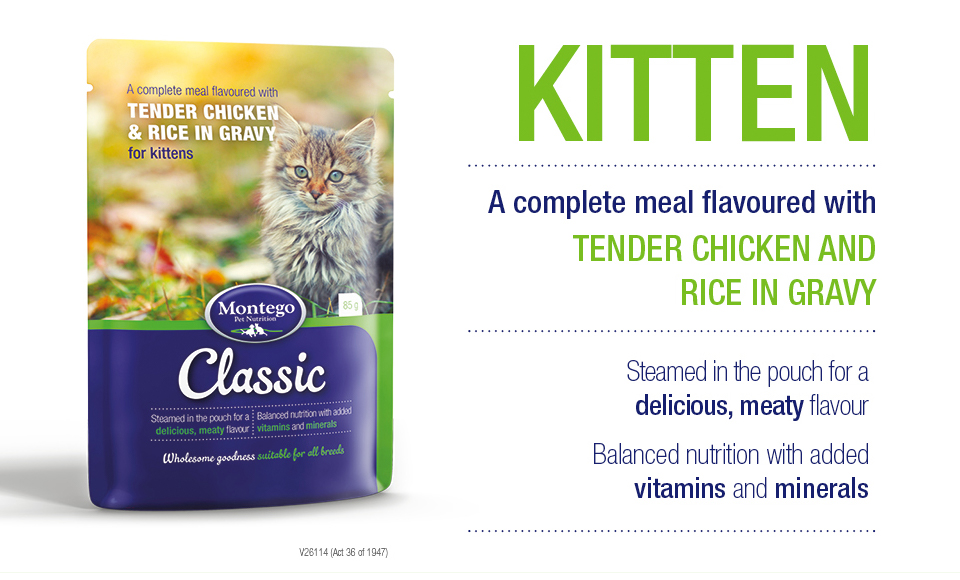 Classic Wet Cat Food provides a complete, balanced and enticingly delicious meal, or a tasty complement to your cat's daily dry food diet.
Serve on top, mixed in or on its own – however they like it!