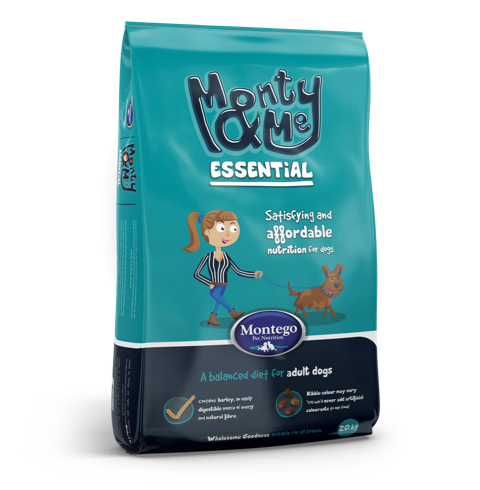 ALL BREED ADULT
Delicious, Well-Balanced and Affordable Nutrition for Adult Dogs.

REAL MEAT
Made with real meat for bioavailability and nutrient absorption.

NO ADDITIVES
Kibble colour may vary, 'cos we'd never add artificial colourants to our food.
A BALANCED DIET FOR ADULT DOGS
ABOUT MONTY & ME ESSENTIAL
Monty & Me Essential saves you cash without skimping on quality. The ingredients we use in Monty & Me Essential are of the same quality used in all our products, carefully formulated to bring your dog a balanced, satisfying and digestible food at our most affordable price point yet.
Monty & Me Essential available in 8kg and 20kg bags. V15912 (Act 36 of 1947)