Optimal feeding amounts vary with age, size, activity levels, breed, and environment. The feeding guide is a recommendation only, please adjust as needed.
These amounts reflect total daily requirements. Divide by the number of times you feed your dog per day to calculate individual meal portions.
Each brand has a detailed guide that should be used per Adult, Puppy, Senior, Cat and Kitten food. The links below will take you to the correct feeding guide you require, make sure you select the correct brand and life stage
Click on the product below to view its Feeding guide:
Monty & Me
Wuma!
Classic
Karoo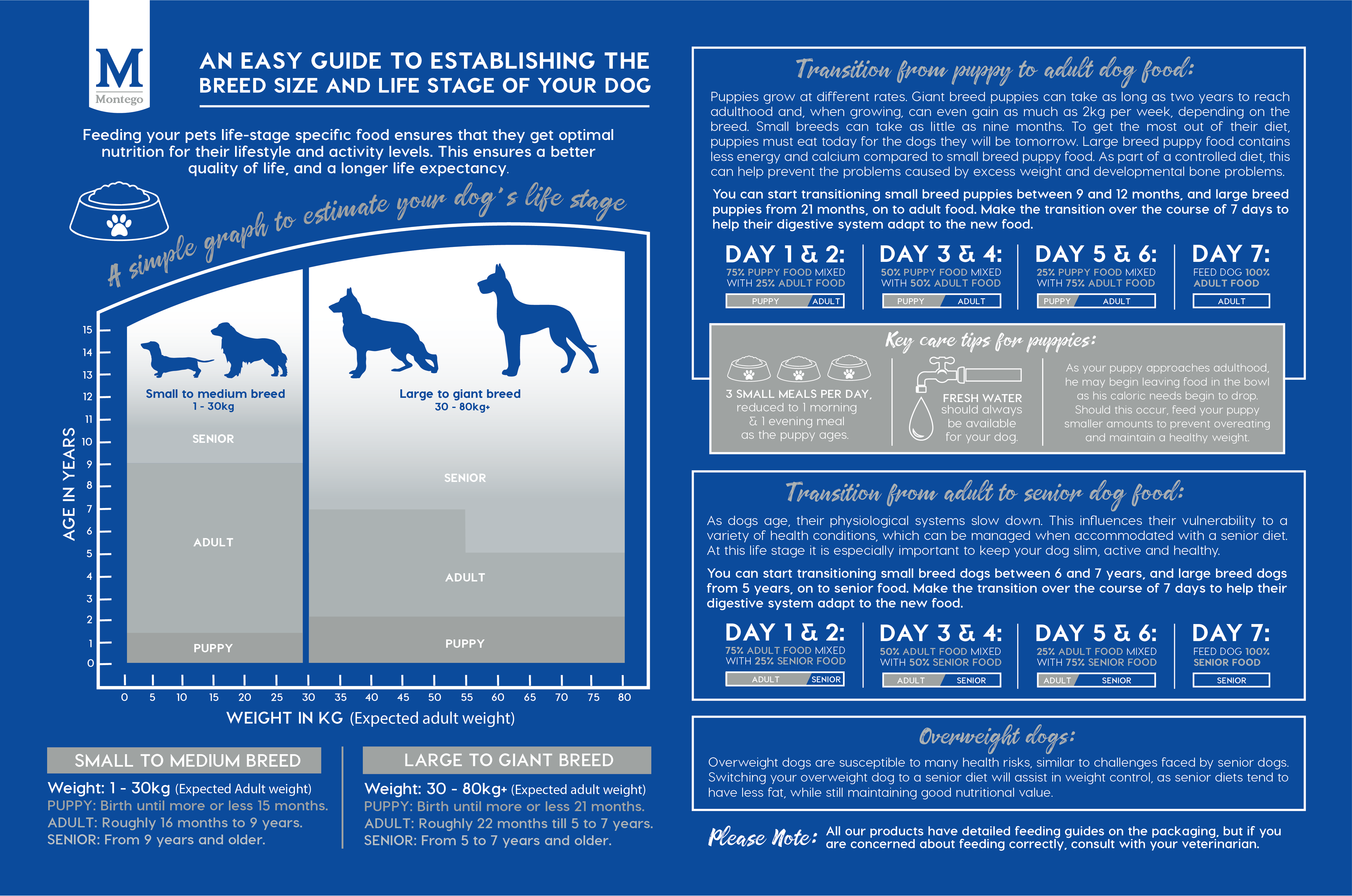 Key care tip:
For puppies

Three small meals per day. Reduced to 1 morning & 1 evening meal as the puppy ages.
Fresh water should always be available for your dog.
As your puppy approaches adulthood, he may begin leaving food in the bowl as his calorie needs begin to drop. Should this occur, feed your puppy smaller amounts to prevent overeating and maintain a healthy weight.
Overweight dogs
Overweight dogs are susceptible to many health risks, similar to challenges faced by senior dogs. Switching your overweight dog to a senior diet will assist in weight control, as senior diets tend to have less fat, while still maintaining good nutritional value.