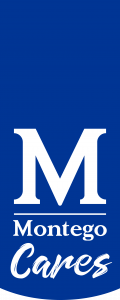 Simply put, if we don't believe in something we won't put the Montego name anywhere near it. With that in mind you can be sure that we sponsor the organisations and charities below with pride as well as confidence in that they're doing the good things they say they're doing, just like we do.
If you like what you see here, you or your business can share in our support by making once-off or recurring donations of Montego Pet Food. For contact details and donation options, see below.
Charities & Organisations
Please click on the logo to visit the Charity's website.