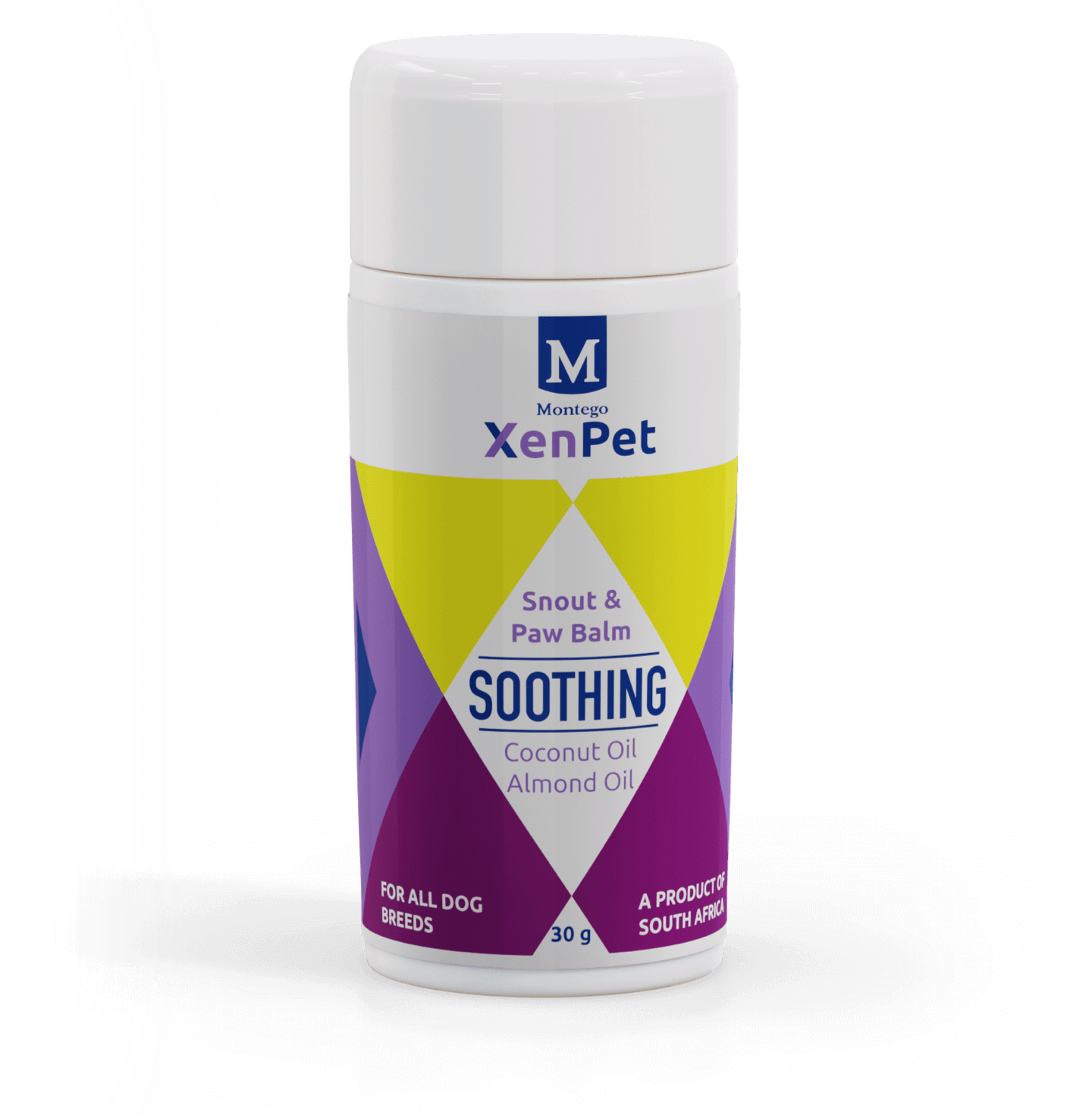 SNOUT & PAW BALM
Coconut Oil & Almond Oil
Provides long-lasting hydration that soothes, heals, and protects the snout and paws.
With coconut oil, almond oil, shea butter and beeswax.
Only the finest natural ingredients.
Keeps your dog looking and feeling their best.
Suitable for all dog breeds
ABOUT XENPET
XenPet (pronounced "zen pet"), is a complete range of premium supplements and grooming products for gentle, effective pet care.
Almond oil
provides essential moisture,
softening hardened skin.
Coconut oil
deeply hydrates the skin.
Shea butter & beeswax
lock in moisture, keeping skin
hydrated and soft.
Cocos Nucifera (Coconut) Oil, Petrolatum, Glyceryl Stearate, Paraffin, Cetyl Palmitate, Butyrospermum Parkii (Shea) Butter, Prunus Amygdalus Dulcis (Sweet Almond) Oil, Copernicia Cerifera (Carnauba) Wax, Helianthus Annuus Oil, Aloe Barbadensis Leaf Extract, Parfum, Limonene, Citronellol, Coumarine.
Apply balm directly to your dog's dry nose, or paws after a long walk/ run. Massage with fingers for deeper absorption. Apply as needed. For external use only, avoid contact with eyes.
XenPet Snout & Paw Balm available in 30g sticks.