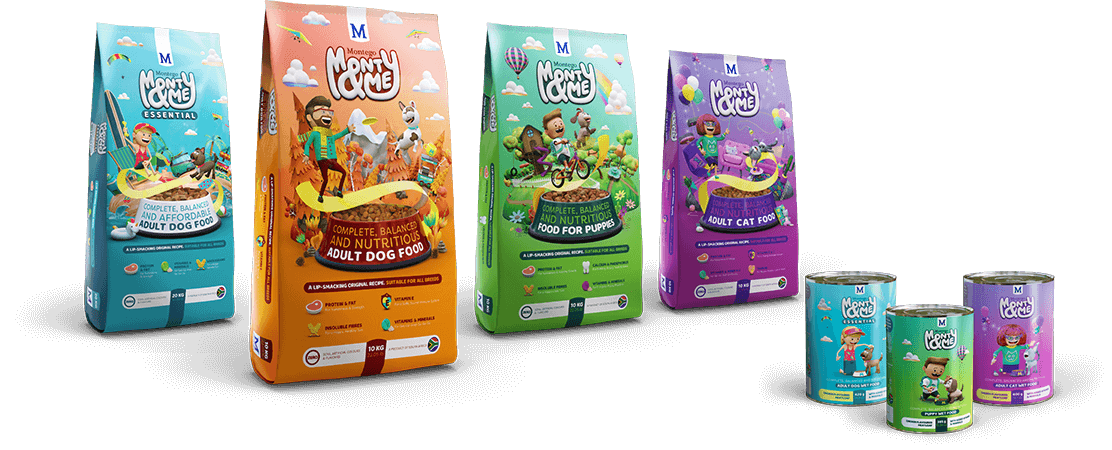 Quality high-value nutrition for puppies, adult dogs and cats
Monty & Me is a high-quality, affordable range of lip-smacking original recipes, with essential nutrients and optimum protein and fat levels to keep your little one healthy and happy. Monty & Me provides an alternative to grocery store brands, saving you money without skimping on quality.
.
WHY CHOOSE MONTY & ME?
Monty & Me is formulated to the same high standards as all Montego Pet Nutrition products while keeping the costs down where we can. The result is a nutritionally balanced, satisfying and digestible pet food that's also easy on the wallet.
WHAT'S IN MONTY & ME?
Monty & Me provides satisfying, delicious and crunchy kibble, with the appropriate levels of protein, antioxidants, natural prebiotic fibres and Omega 6 – everything your little buddy needs for a robust immune system, regular digestion, a shiny coat and a winning smile.