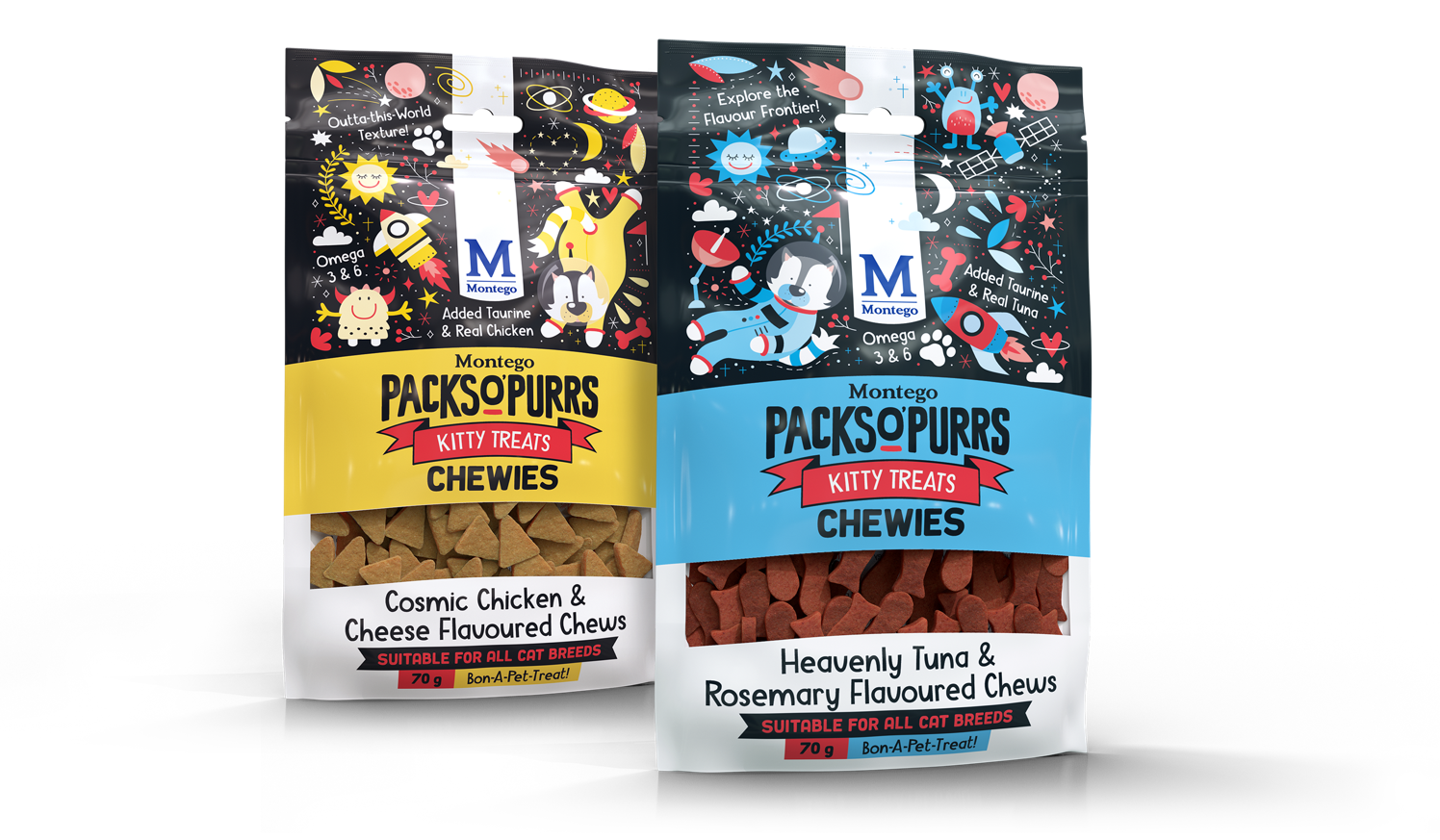 A playful selection of delicious, nutritious premium treats for adult cats
A range of chewy goodies made with the fussiest feline palettes in mind, Packs O' Purrs are sure to tickle every kitty cat's tastebuds.
WHY CHOOSE PACKS O' PURRS?
The Packs O' Purrs range of treats make excellent spoils to show you care or irresistible between-meal snacks. Ideal for daily use, Packs O' Purrs treats perfectly complement all Montego dry and wet cat foods.
WHAT'S IN PACKS O' PURRS?
Packs O' Purrs treats are made to the same high standards as all Montego Pet Nutrition products, using only the finest ingredients, prepared to perfection in our world-class facility.
Disclaimer: Treat only, not a complete and balanced diet.