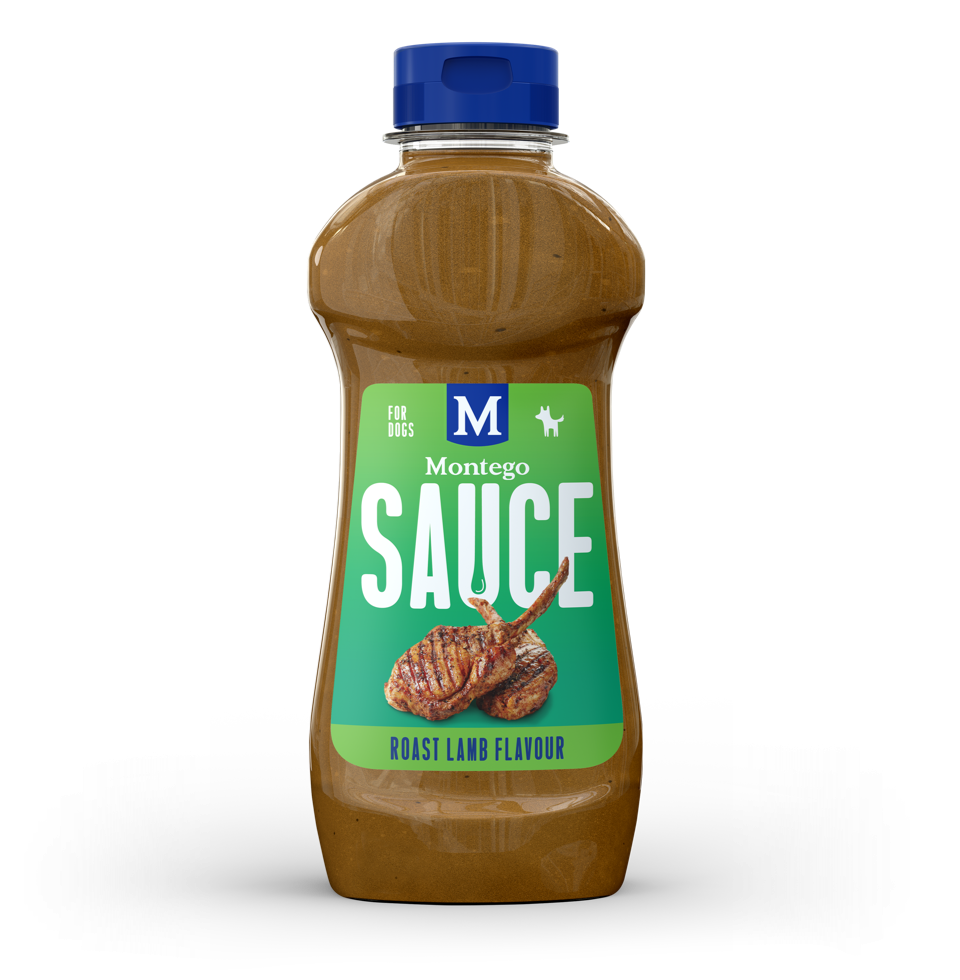 SAUCE FOR DOGS
Roast Lamb Flavour
A little Sauce goes a long way to making nutritious meals, extra delicious meals.
SERVE ON TOP OR MIXED IN
Make every meal a special occasion
UP TO 30 SERVINGS
Use approximately 1 tablespoon per ½ cup of any dry food
AVAILABLE IN
500ML BOTTLES
Recommended for healthy adult dogs*
*Sauce for Dogs should not be fed to puppies, kittens, cats, lactating (pregnant) dogs, overweight (or obese) dogs and dogs with specific health problems.
Water, lamb stock, corn starch, seasonal fruits & vegetables, sugars, acidity regulator, herbs & spices, yeast extract, salt, stabiliser gums and antioxidants (Tocopherols).
ADDITIVES: SENSORY: Caramel and flavouring
PRESERVATIVES: Vinegar and potassium sorbate
| | |
| --- | --- |
| Protein | 2% |
| Moisture | 85% |
| Total fat | 6.5% |
| Fibre | 0.2% |
| | |
| --- | --- |
| Ash | 0.9% |
| Omega-6 fatty acids | 0.3% |
| Omega-3 fatty acids | 0.07% |
| Total sugar | 1.6% |
Montego Sauce for Dogs available in 500ml bottles. V27132 (Act 36 of 1947)