#GotchaDay – remembering the first day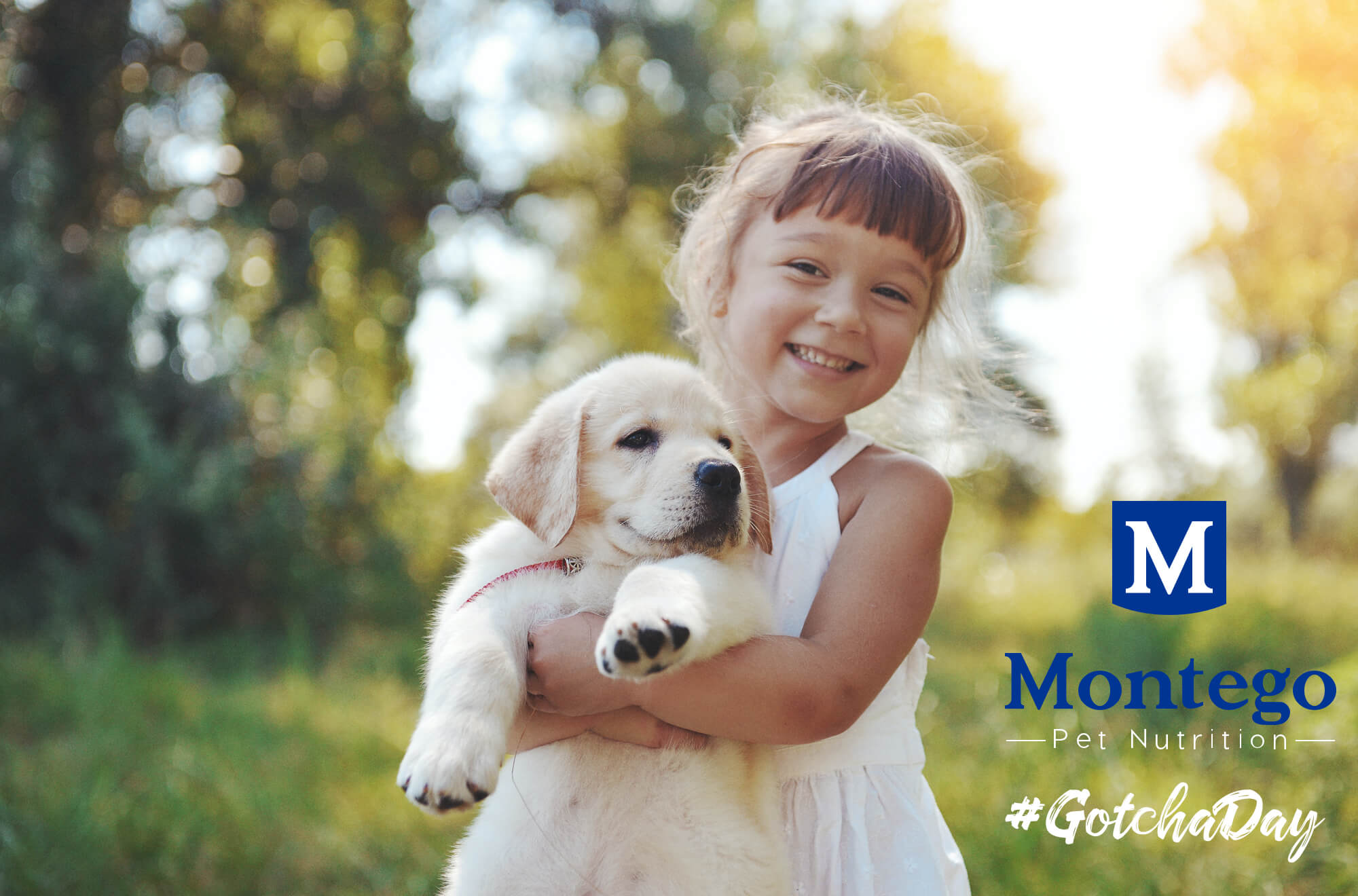 Do you remember the first time you locked eyes with your furry pal?
We're looking for that first ever picture taken of you and your beloved companion. Yes, we're talking about the one Facebook brings up every year as a memory – and you keep sharing it, because the world needs that cuteness.
Look out for our monthly #GotchaDay post. Share your picture in the corresponding month you and your pet met for the first time. You could win a bag of Montego! Want to know the best part about it? If your pet was adopted, tag the rescue in your post, and you could win a bag of Montego for them too.
We can't wait to take a walk down memory lane with you!