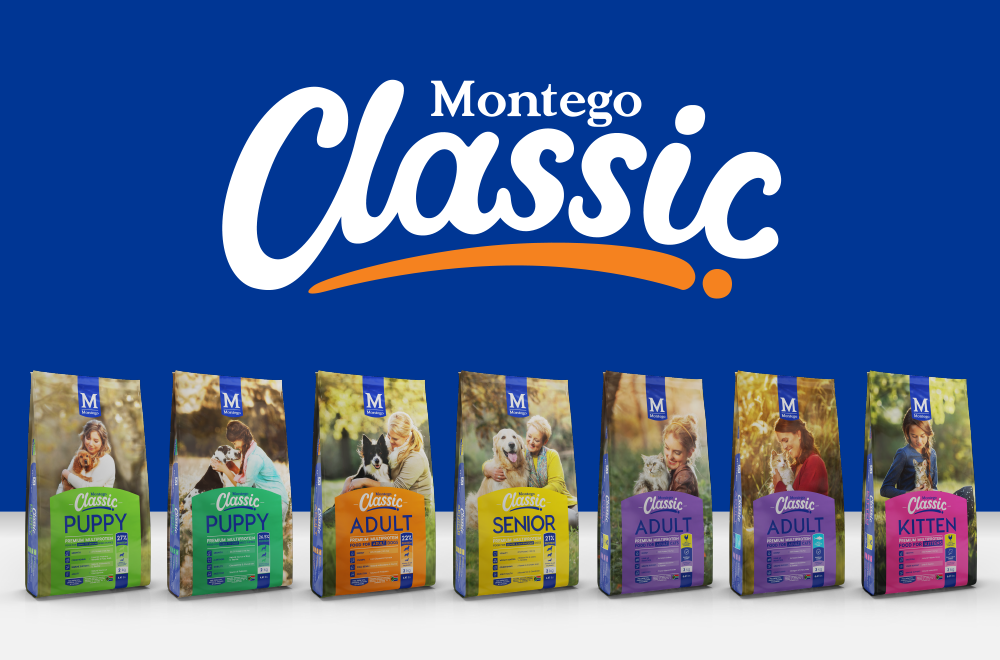 Buy classic Win classics!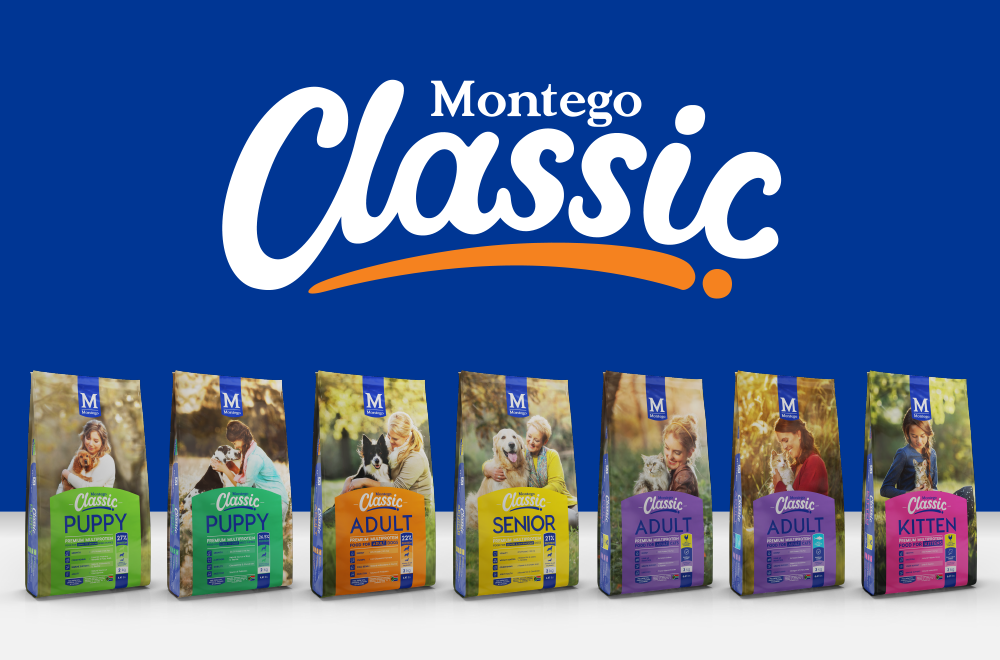 Congratulations to our grand prize winner Liza van Eyk and a warm thank you to all who participated!
The grand prize draw is now closed, but there are still loads of great instant prizes to be won! So keep on scratching until the end of August 2018 to see if you're a winner.
To get your scratch card, simply purchase any two Montego classic products.*
Our list of totally cool, instant classic prizes up for grabs include:
Cameras • Multitools • Sunglasses • Kettle Braais • Cell Phones • Gaming Consoles • Camping Chairs • Bluetooth Speakers • Watches • Games • Mixers • Toasters • Kettles and more.
*Purchase must include at least one Montego Classic dry food product and any other Montego Classic product.
Now that's Classic
"Buy Classic Win Classics" Campaign Terms and Conditions:
The "Buy Classic, Win Classics" promotion starts March 2018. Entries for the Classic Collection Grand Prize ends 31 May 2018 and Scratch cards are valid until 31 August 2018.
Customers can enter the competition by purchasing at least two Classic products, of which at least one product must be Classic dry food (Classic Adult, Puppy, Senior Dog, Adult Cat and/or Kitten kibble) in any size. Valid entry scenarios to receive a scratch card: Any 2 or more Classic dry food products in any size (e.g.: 2kg Classic Adult Dog and 5kg Classic Adult Cat). / Any Classic dry food and wet food combination (e.g.: 25kg Classic Puppy Small Breed and Classic Wet food can). / Classic Dog and Cat food can be combined for a valid entry. (e.g.: 10kg Classic Senior and 1 Wet Cat Pouch).
The competition applies to purchases of Classic products as explained in point 2 in South Africa only.
Customers can enter as many times as they like, but only one scratch card per transaction is permitted.
Scratch to win: Customers must scratch the designated area on the card to reveal if they are a winner. Not all cards contain prizes, but each card is a valid entry ticket for the Classic Collection Grand Prize Draw – kindly visit the Montego Facebook page for Grand Prize entry details.
Customers must follow the instructions displayed on the scratch card to claim instant prizes and/or enter the grand draw.
All instant prizes will be delivered by Takealot to the winners and their respective addresses.
Although Montego Pet Nutrition will do everything in its power to avoid delivery faults/prize defects, should unfortunate circumstances arise in which prizes are delivered faulty or damaged, Montego Pet Nutrition will not be held liable or assume any responsibility.
To claim an instant prize or for any general competition enquiries customers can send an email to competitions@montego.co.za. Refer to back of Scratch card for more details.
To enter the draw for the Classic Collection Grand Prize, visit the Montego Pet Nutrition Facebook page and open the competition tab (desktop users). Mobile users can open the Montego Pet Nutrition Facebook cover image and follow the mentioned link to the entry page. Be sure to have your scratch card and proof-of-purchase/till slip handy when entering, as a clear photo of these will be required.
The winner of the Classic Collection Grand Prize will be selected by means of a random draw on 6 June 2018.
The draw is final and no correspondence/disputes will be entered into.
Each scratch card will have a specific validation code (3-digit code next to prize) which must be submitted upon entry. Customers must retain their proof of purchase and scratch card as this will be required upon submitting details for prizes and/or entry into the grand draw.
Prizes cannot be redeemed for cash or be exchanged for other prizes.
Winners of instant prizes (including the grand prize winner) will be required to supply a day-time address and any other relevant information for delivery of prizes where he/she will be available to successfully receive the prize.
By entering the competition customers adhere to accepting the terms and conditions. Should any dispute arise, Montego Pet Nutrition reserves the right to revoke entries/prizes.
This promotion/competition is only open to South African ID/Passport holders.
The competition applies to purchases of Montego Pet Nutrition Classic products in South Africa only.
No employees, directors, agents, distributors or consultants and their immediate family members or anyone directly connected to or in the employment of Montego Pet Nutrition, its subsidiaries and business partners, associates, advertising and promotional agencies and staff members of the participating stores may take part in the competition.
Montego Pet Nutrition reserves the right to swop any prize for one of similar value should circumstance of stock unavailability for example arise.
The winner of the grand prize will be required to have an interview with Montego Pet Nutrition or any agency contacting them on Montego Pet Nutrition's behalf, a photo of the winner will also be requested for articles and announcements.
Montego Pet Nutrition (Pty) Ltd is the promoter of this competition and reserves the right to amend the terms and conditions of the competition at any time without prior notice.
By entering the competition, the winner automatically agrees to allow Montego Pet Nutrition to contact them or to use their full names for marketing purposes.
Instant prizes include:
Polaroid Instant Cameras
Leatherman Multitools
Ray Ban Sunglasses
Weber Grills
Lego Sets
Jenga Games
Nintendo Classic Consoles
Camping Chairs
JBL Bluetooth Speakers
Mens Casio Watches
New Nokia 3310
Rummikub Boardgames
Monopoly Boardgames
Ladies Casio Watches
Kenwood Hand Mixers
Parker Pens
Philips Alarm Clocks
Battleship Boardgames
Smeg Toasters
Smeg Kettles
Grand prize includes:
Samsung 55″ FHD Smart LED TV + 1 of each of the instant prizes
Should you have any queries or questions, kindly e-mail us on competitions@montego.co.za or call us on 049 891 0825.
As affectionate cats, they require lots of attention and play time with their owners. A Siamese cat is ideal if you're the type who looks forward to spending time and interacting with your cat.