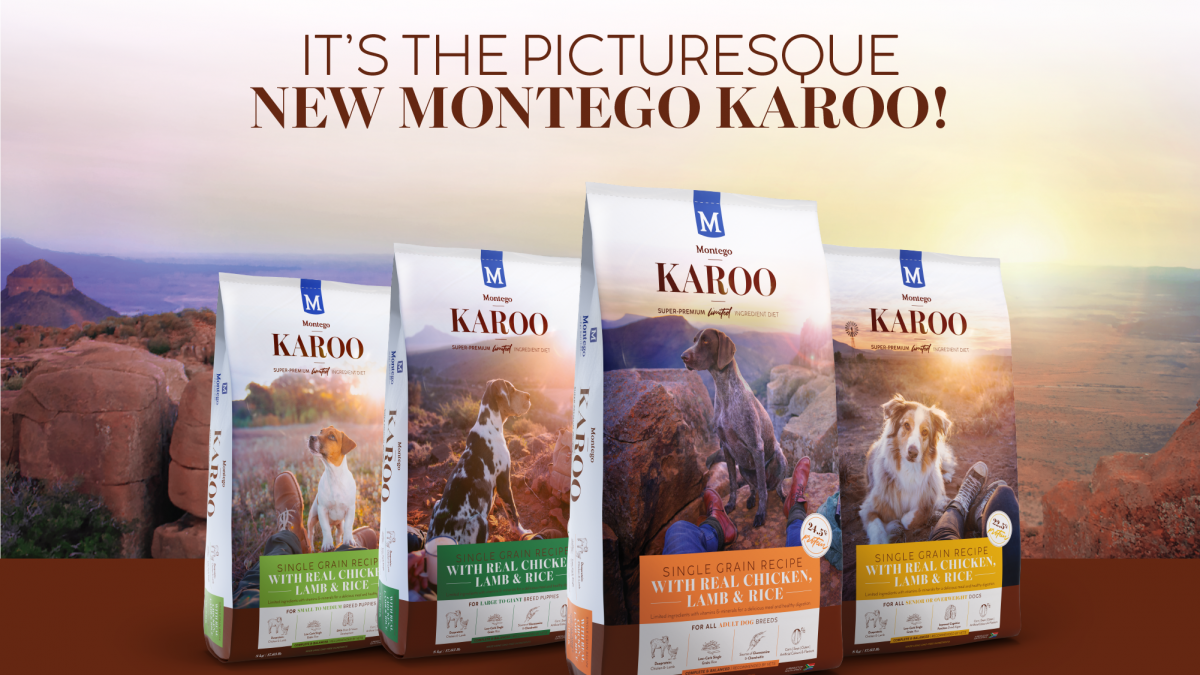 It's the Picturesque NEW Montego Karoo!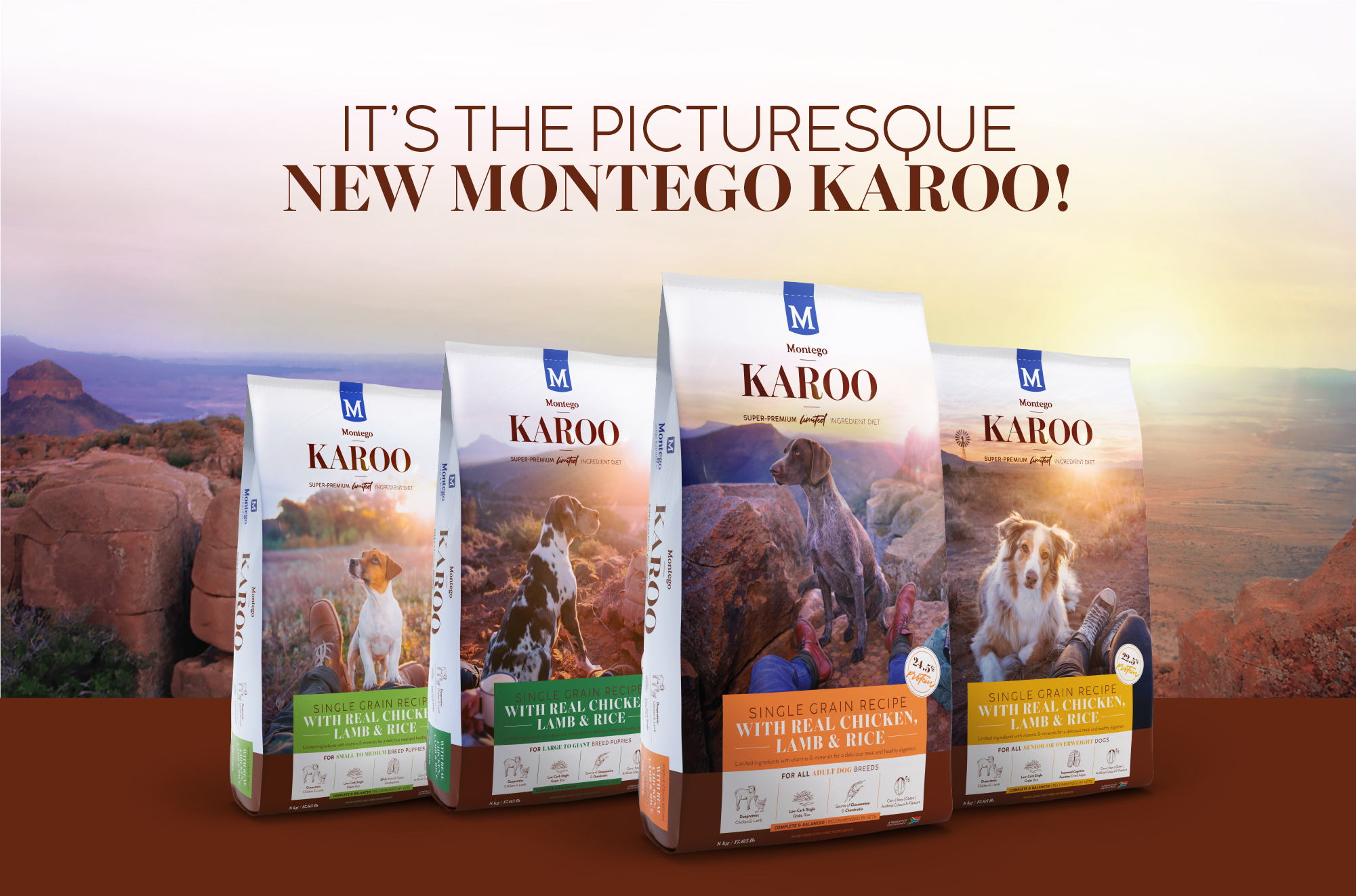 We're excited to share our Karoo range's stunning new pack design and improved formulation with you.
Let's take a closer look at what's changed!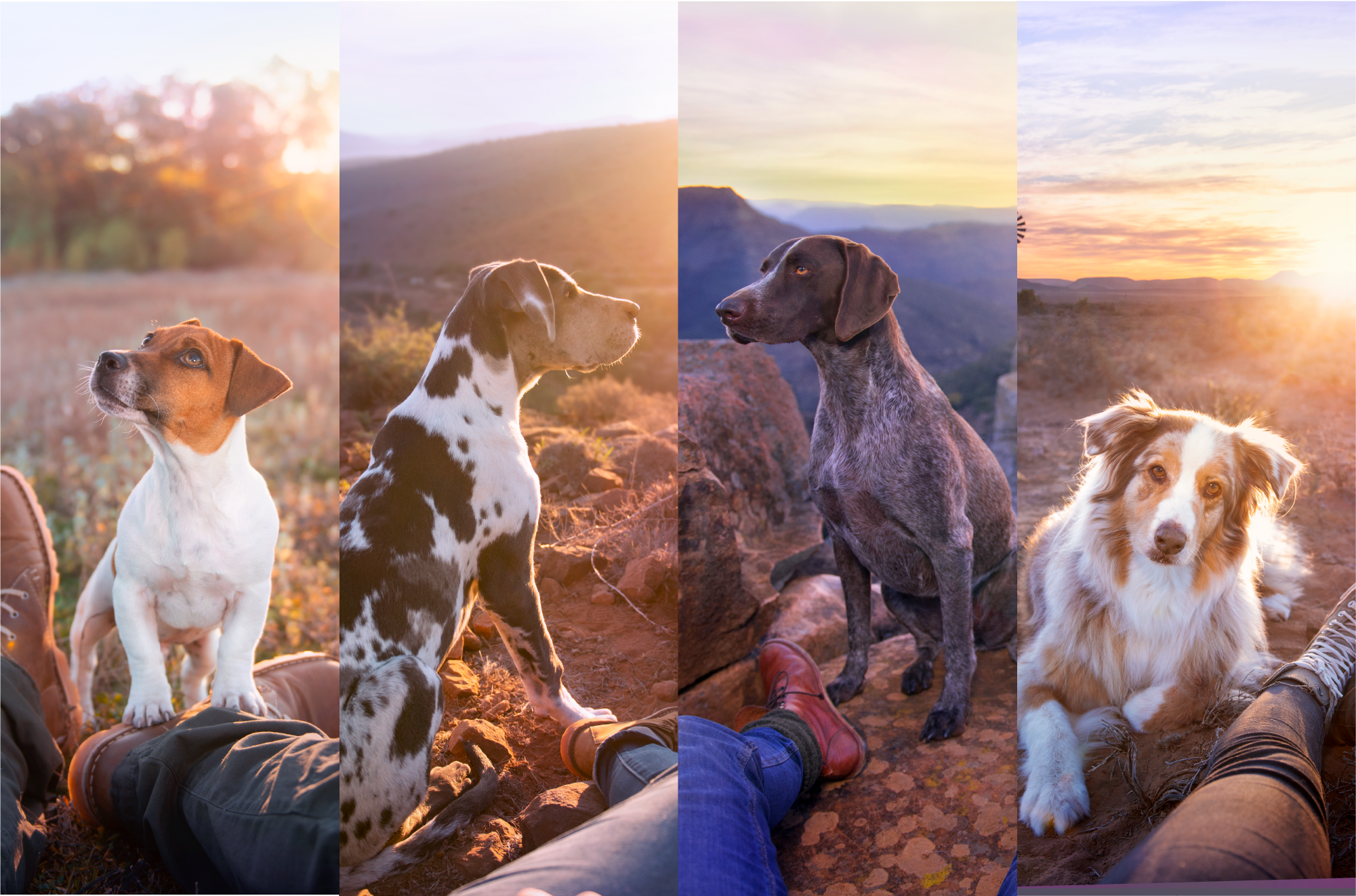 #HelloLogo
Adding an air of modernity to the new look, we've updated and simplified our logo. Our on-pack images capture the magic of the Karoo, with the dogs having been phototgraphed against the captivating natural beauty of Spandau Kop, at The Valley of Desolation.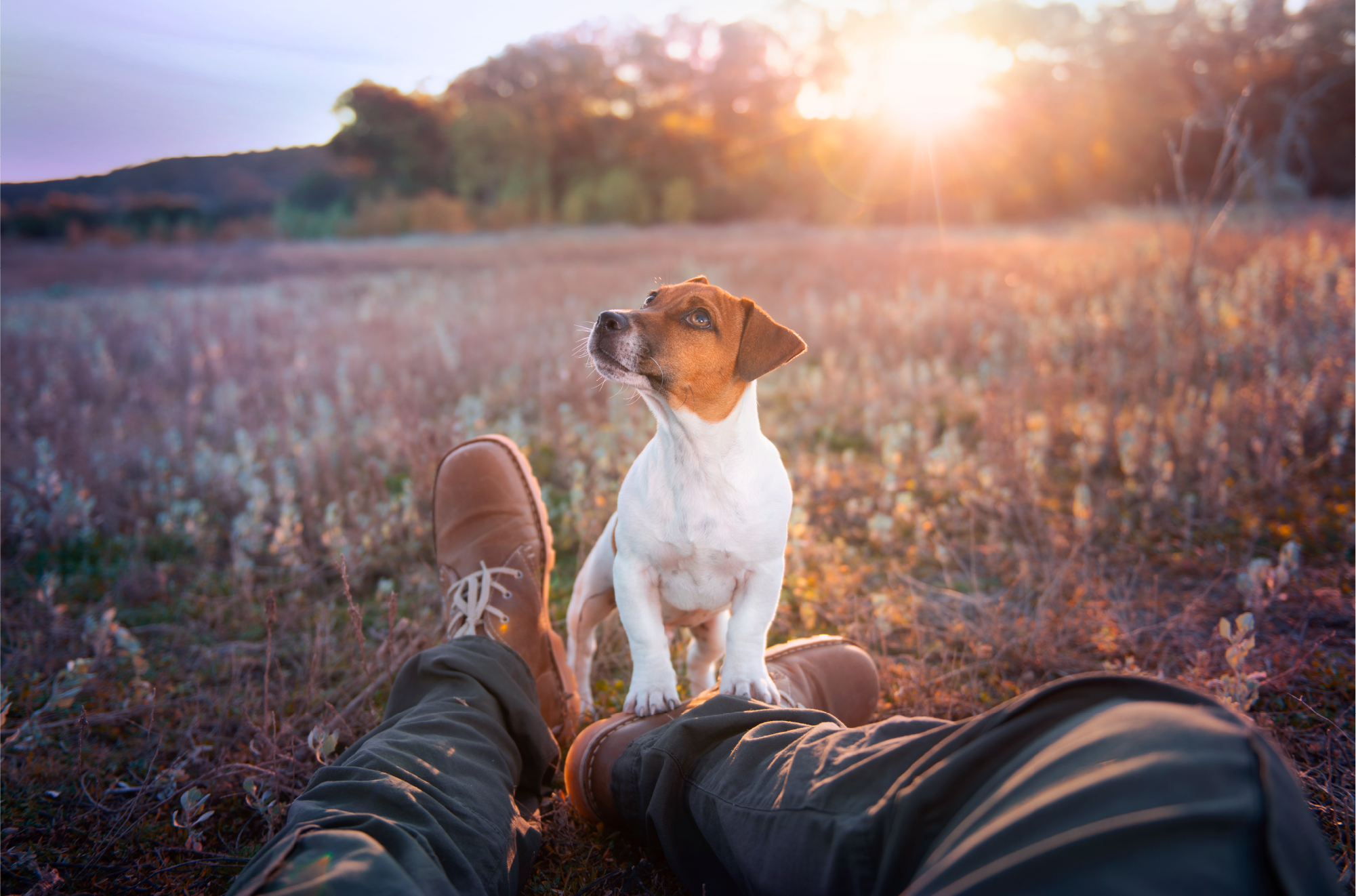 #HelloNutrition
In line with our ongoing pursuit of improvement, the range has undergone more than just cosmetic changes. Our improved, limited ingredient, single grain, duo-protein recipes , deliver the same super-premium quality and nutritional advantages our Karoo range is famous for.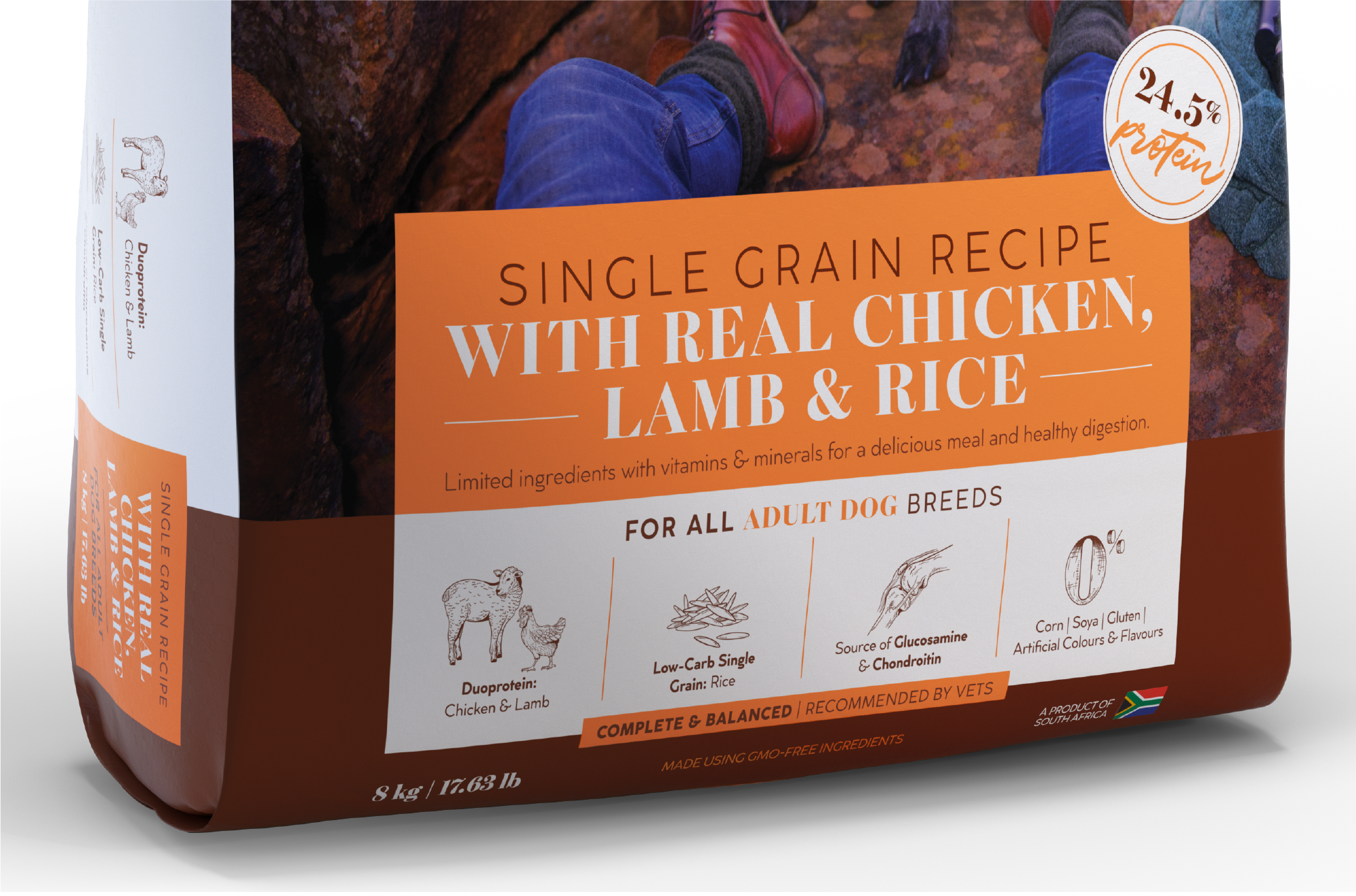 #HelloDesign
We've used a clean and powerful design, beautifully presenting the details and benefits of our refined formulations on all the new packs, with transparent and easy-to-read ingredient lists to display all the information you need to better understand your dogs' diet and nutritional requirements.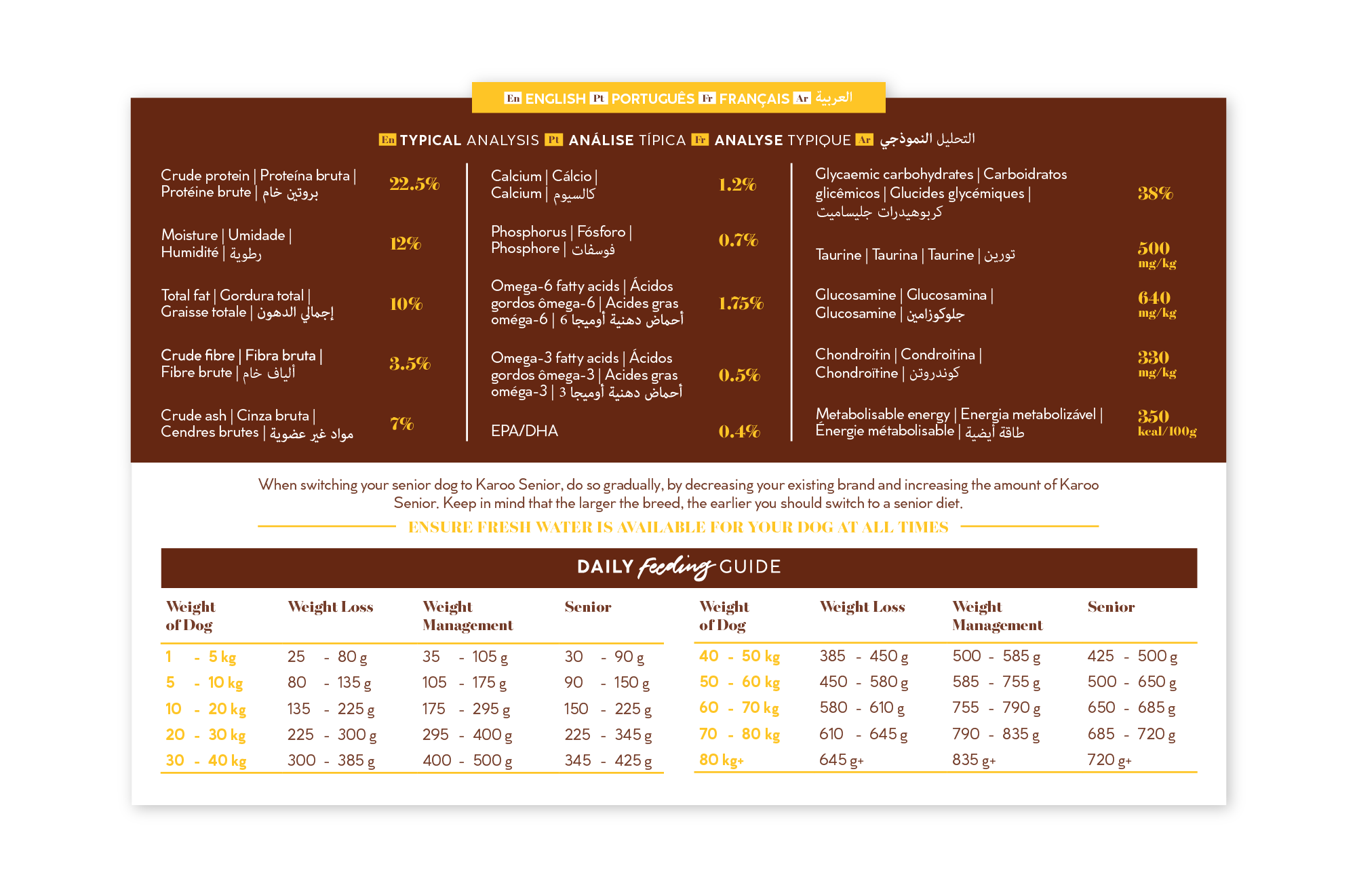 #HelloBenefits
The on-pack benefits are presented clearly – concisely summarising the nutritional advantages Karoo provides for small or large breed puppies, adults and senior dogs. The llustrated benefits add a sense of storytelling and farm-style authenticity you could expect to find in many of the Karoo's small towns.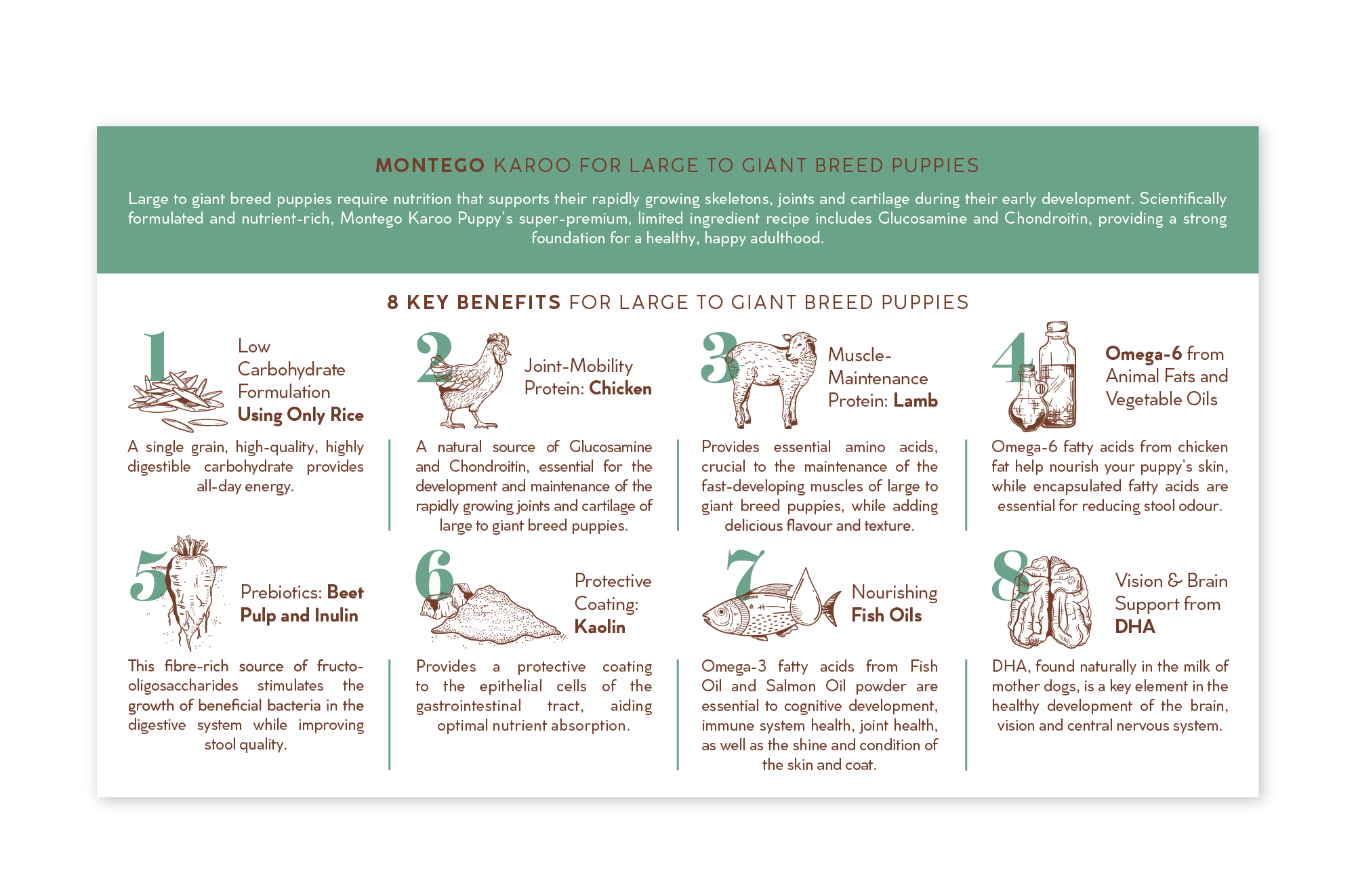 Keep an eye out for the improved, picturesque Karoo range landing in stores soon!