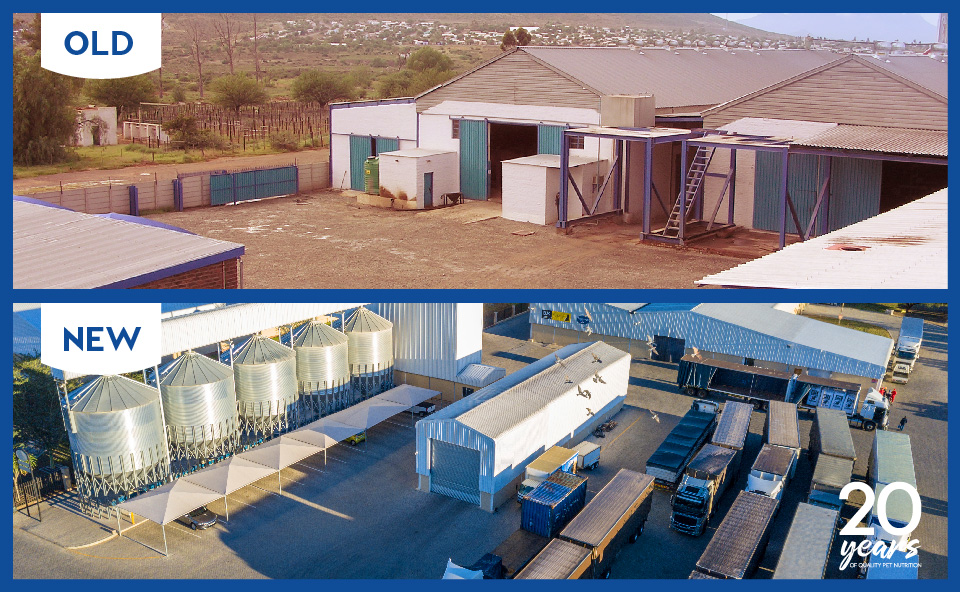 20 Years of Quality:
A Home Grown
Dream Come True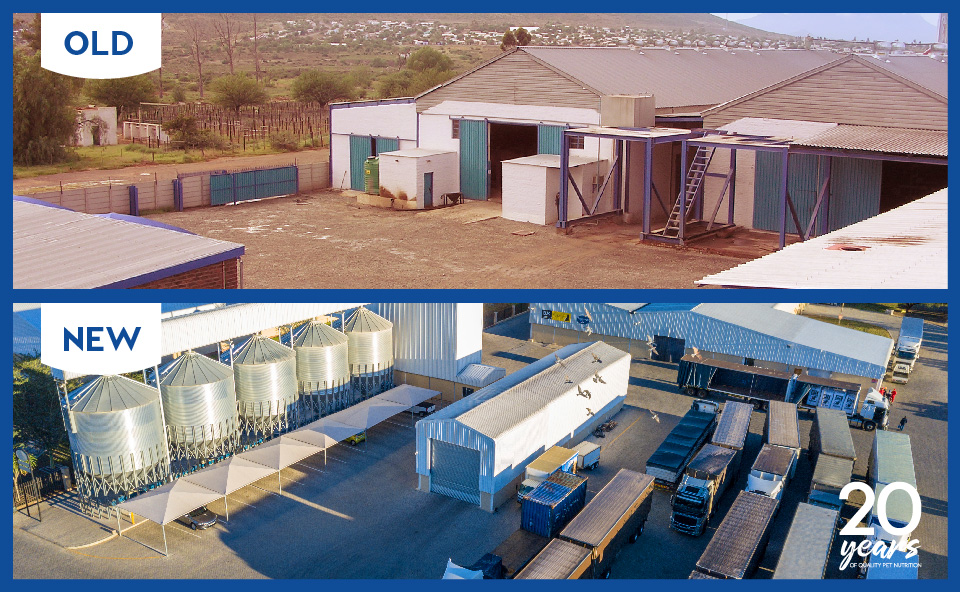 As we celebrate 20 Years of quality, we hear the story of Montego's growth from entrepreneur and founder, Hannes Van Jaarsveld:
20 Years!! What a remarkable point in the history of Montego Pet Nutrition. During our humble beginnings it never even crossed my mind that one day we would be where we are today.
In early June 2000, I took a leap of faith and bought Montego from an insolvent estate. A decision myself and thirteen staff members were soon to discover was a very bold one.
Business was tough and cashflow was almost not existent. Our retailers, at times, had to help us out financially. One of the people that springs to mind is Jan Smit, owner at the time of Tri Prod in Bloemfontein. I contacted Jan as well as some others on a couple of occasions, asking for an advance payment in order to enable us to buy the raw materials necessary to manufacture his order.
Many of our retailers have maintained a relationship with us for around fifteen to twenty years. I would like to thank Jan, and all the other "Jans" – the retailers who have supported us for many years – as well as all those who have joined our valued retailer force in the years since. Your valued support and assistance have established Montego as a reputable company and South African household brand. We would not be where we are today were it not for every single one of you.
The difficult times and endless production challenges, in the beginning, kept us on our toes, but as the years went by demand and production for our pet nutrition grew, and so did the company. We employed more staff with all three of my children eventually joining the Montego family, working alongside me as we continuously upgraded and expanded our factory – honing our abilities and getting better every day.
In 2014, I retired passing down my leadership role. With Johan at the helm and my other two boys, Mornè and Marco in key positions to steer our business to new heights. A few years later Ampie Jordaan joined them in a supporting role as financial director.
New products were added, new systems and techniques were introduced, all to keep us in place as the leading and most innovative dog food company in South Africa, providing customers with top-quality pet-food at reasonable prices.
During 2019 we decided to sell a minority share in Montego to Janic Capital, also a family-owned company. The proceeds of the sale will enable us to pursue the export market, something we have been busy with for a number of years. We will however always be committed firstly to our South African market. I assure you; we are going nowhere!!!
The COVID-19 pandemic has certainly put a lot of strain on all of us. We were in a very fortunate position whereby the PFI could arrange with AFMA to have pet food listed as animal food, resulting in our industry being classified as an essential service, allowing Montego to carry on production, with our retailers continuing to provide customers with pet food.
Our economy is under tremendous pressure whilst the future is uncertain, but we pray that all South Africans survive these difficult times. We keep on going forward, committed to providing you with the best service and top-quality products we have to offer.
Thank you to our retailers and loyal customers.
May God bless you all.
Hannes Van Jaarsveld
Founder and Director of Montego Pet Nutrition