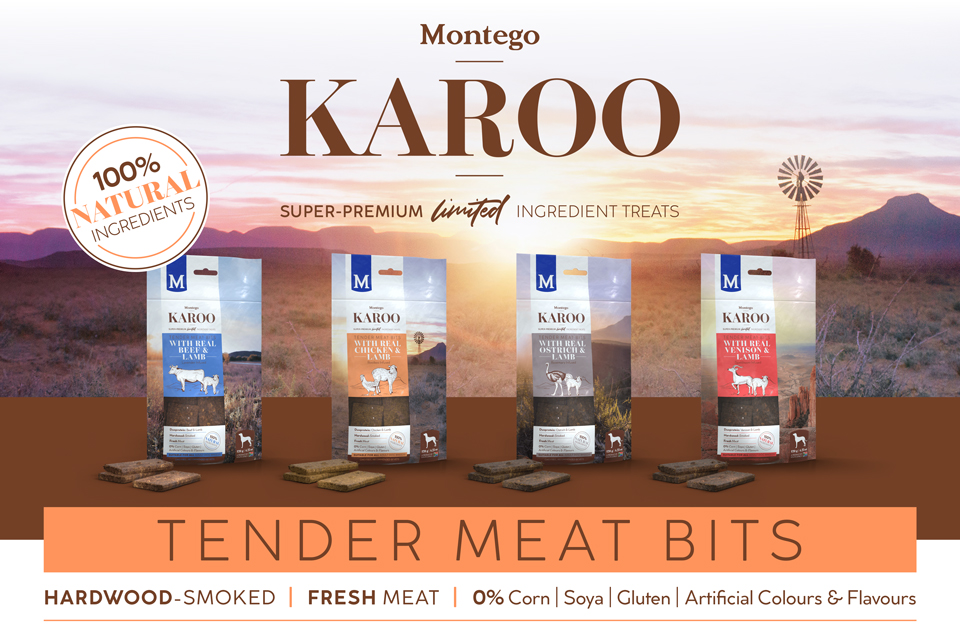 The all-new Montego Karoo Meat Bits treat range is a deliciously, super-premium way for you to show your dogs just how much you care!
Like all Karoo products, our treats provide the love and care of traditional home-cooked, country goodness with all the benefits of a scientific, super-premium formulation.
Made from fresh meat, our treats are infused special herbs and plants which act as natural antioxidants, protecting your dog from harmful free radicals which can cause a variety of health issues from heart disease to skin allergies.