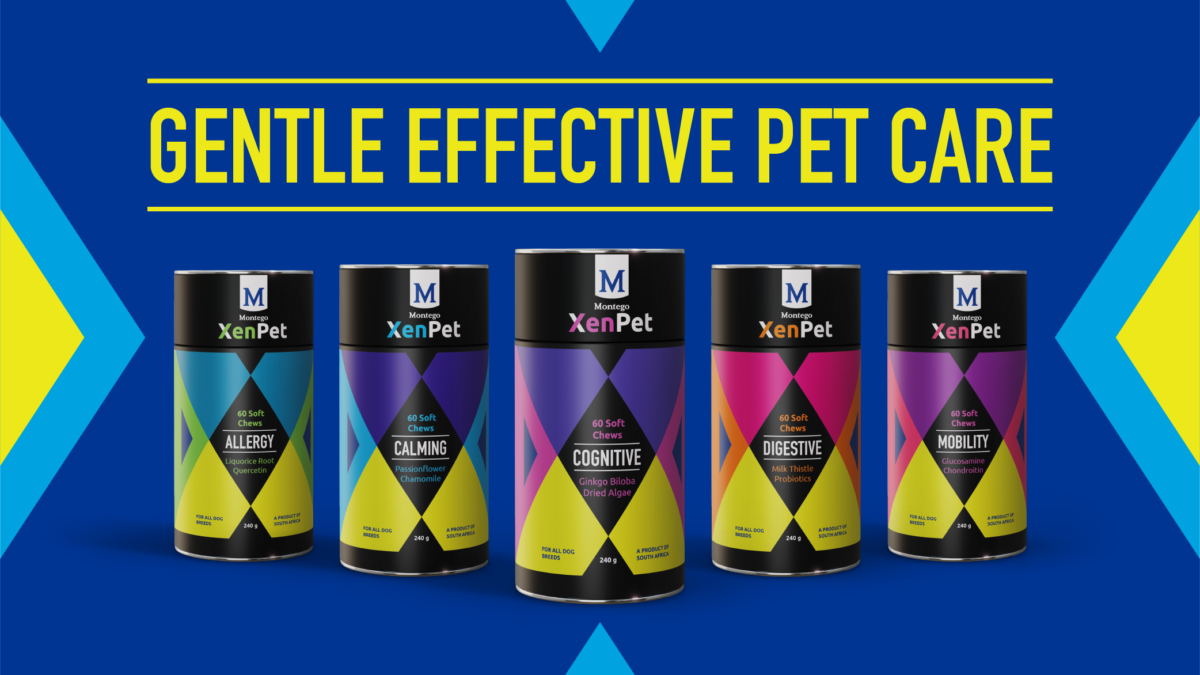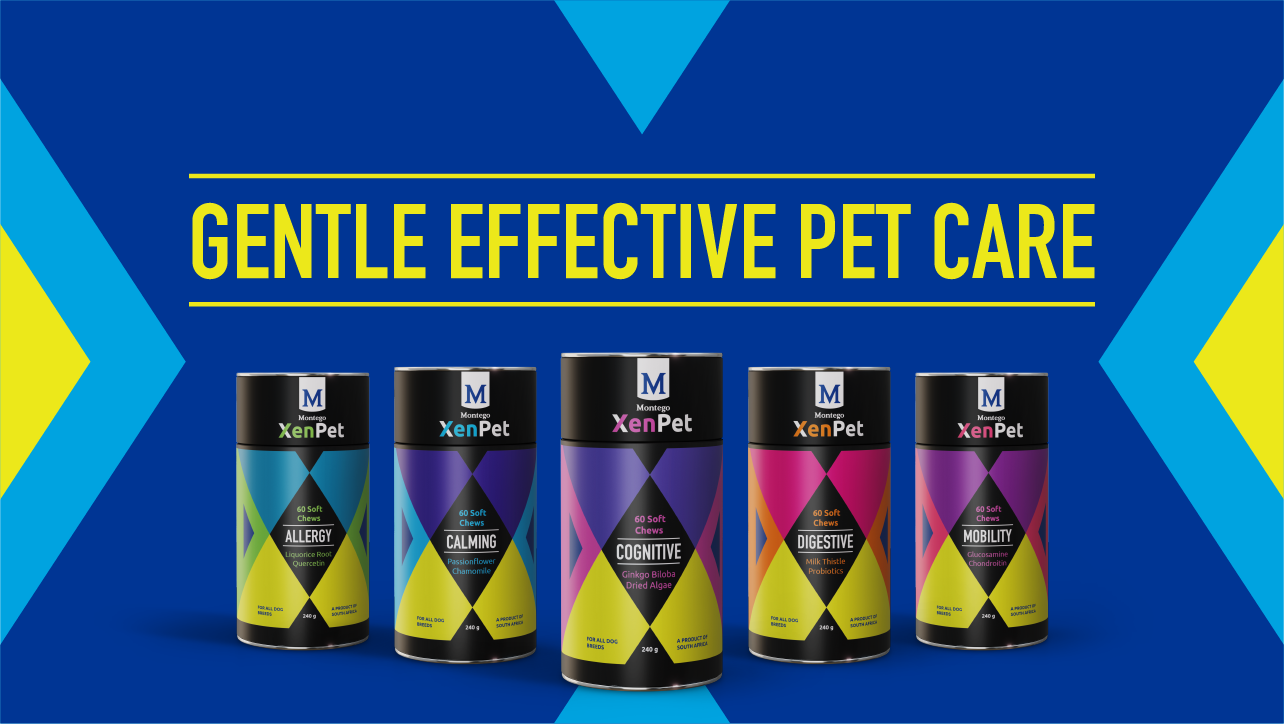 XenPet Soft Chew Supplements provide targeted support for a variety of issues that may be affecting your dog and includes natural ingredients with functional benefits. Here's what our furry friends and pet-parents had to say about Montego XenPet.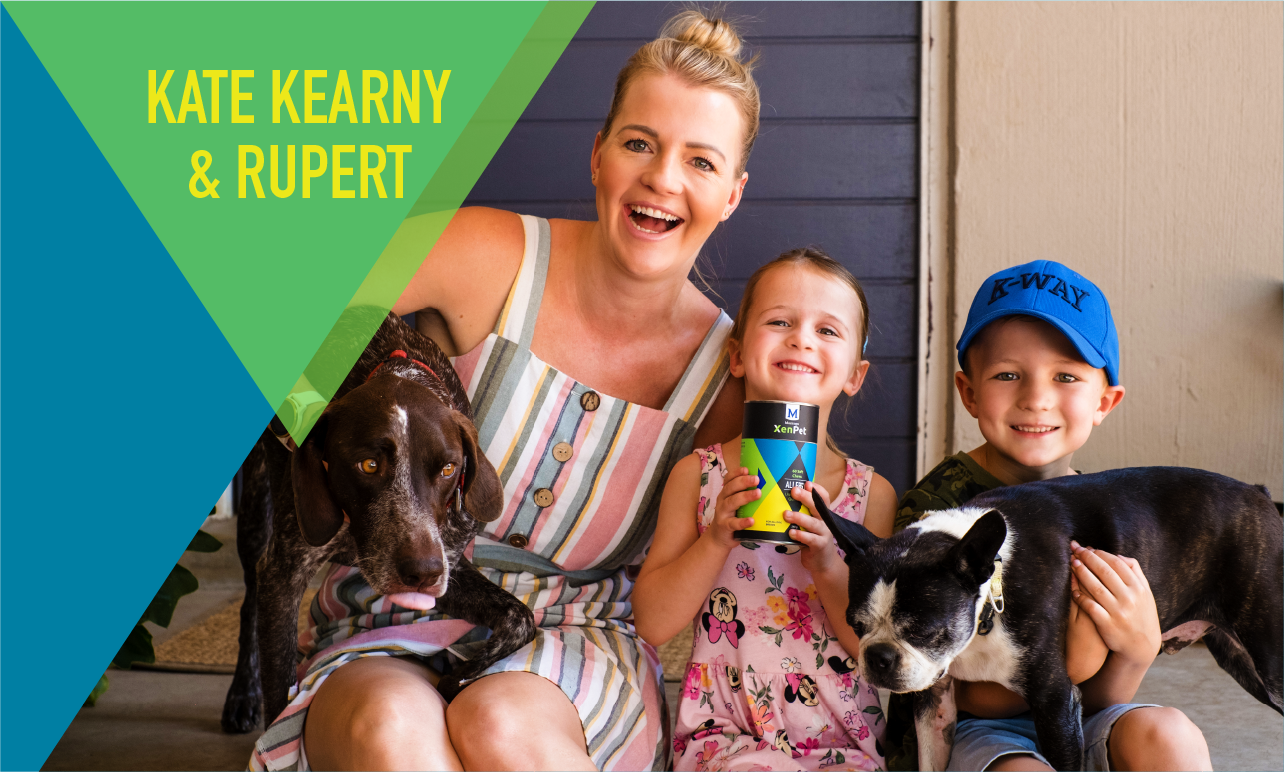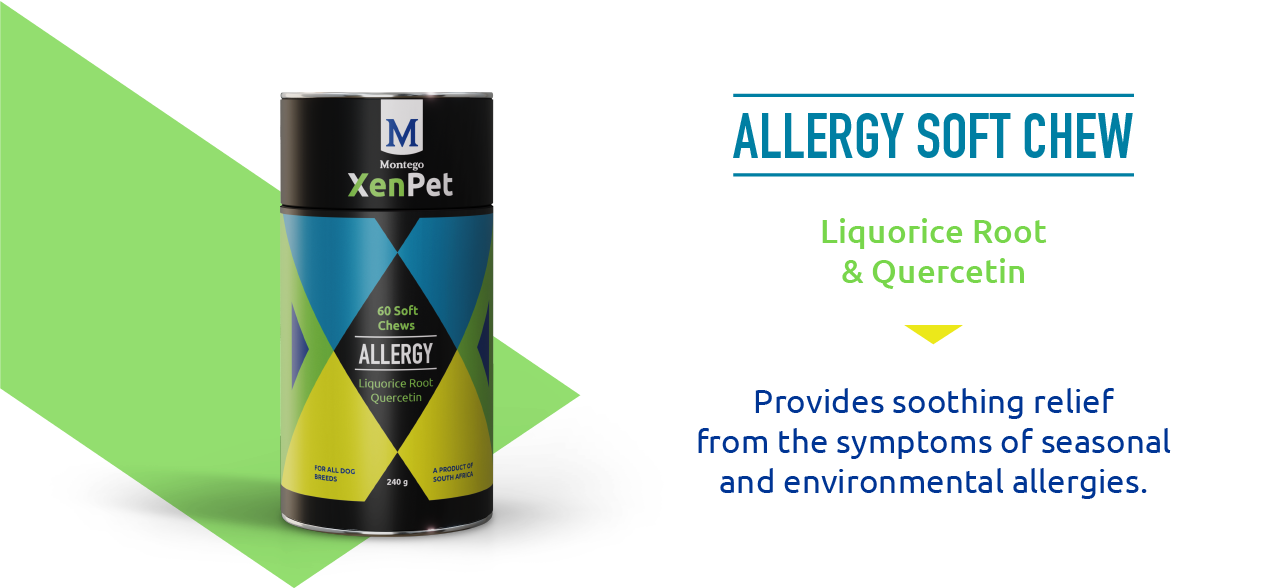 Review: "My first thought upon seeing the new Montego XenPet Allergy Soft Chew supplement tin was 'Wow! [T]his is pretty enough to use for myself'. But clearly my dogs had other plans as the second I opened the lid, they both jumped up to have a sniff – which was great as I also knew I wouldn't have to wrestle them to get them to swallow their 'medicine'.
I have been using the 'Allergy' [soft chew] on my 10-year-old Boston, Rupert, and I have noticed a significant difference in the eczema on his tummy, and a general change in his coat.
Like most of us, 2020 aged him and his skin was one of the first things to deteriorate. I love that these chews are tasty for the dogs, easy to eat and made of natural ingredients. I'm excited to test out the 'Anxiety' [soft chews] for my German Pointer, Pixel, who is far too energetic and a nightmare around other dogs – hopefully, these chews will calm him down just enough to make our daily walks more enjoyable. Now all Montego needs to do is bring out some anxiety chews for us overworked, stressed moms."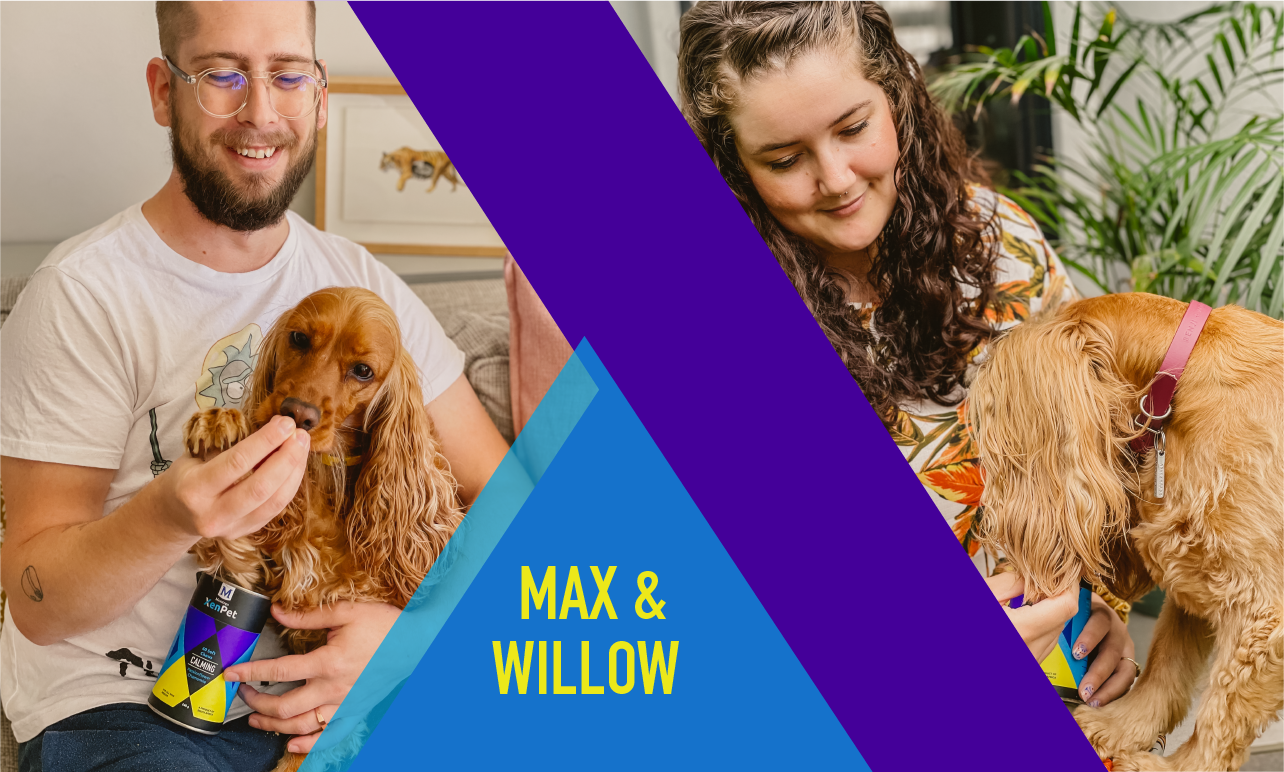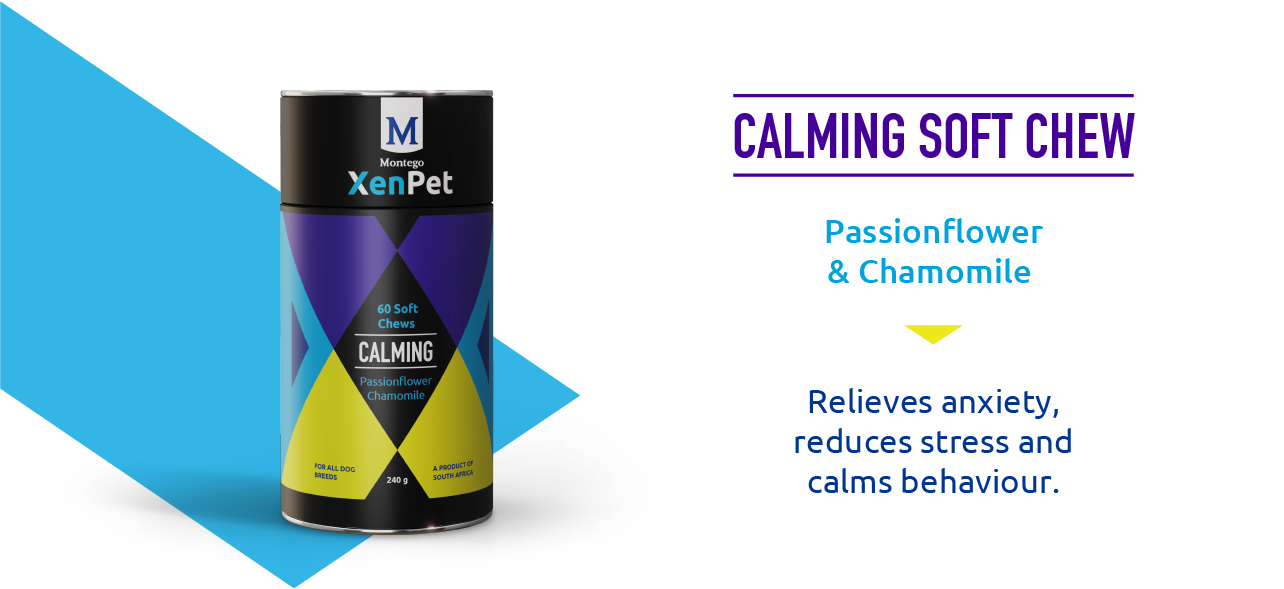 Review: "Where do I start? The Montego XenPet Calming Chews have changed our lives and helped both our dogs tremendously. They are equally highly strung in their own ways. Max suffers from extreme anxiety around loud noises like construction, thunder, fireworks and even big vehicles. [Every day] is a battle living in a busy area and house under construction. We have found great relief in being able to provide her with a supplement that can help ease these symptoms occasionally and sometimes even daily. Knowing that this is a supplement composed of natural ingredients is a weight off our shoulders because it means we don't have to compromise on their physical health to assist [with] their mental health. We love that it provides them with a comfortable calmness without overly drugging them. Administering medication is always a struggle, especially when they are stressed, so the tasty chew really makes it easy to manage. This has probably been one of the biggest benefits.
Willow has also benefited greatly from Montego XenPet Calming Chews. She gets quite stressed when we have new visitors over, so we always prepare her a few hours beforehand with a calming chew to make her experience less stressful.
In addition to this, we give them a calming chew if we know we will be out of the house for long periods of time as they are used to us working from home all day.
Overall Montego XenPet Calming Soft Chews have been a game-changer and have made a visible difference in the lives of our dogs."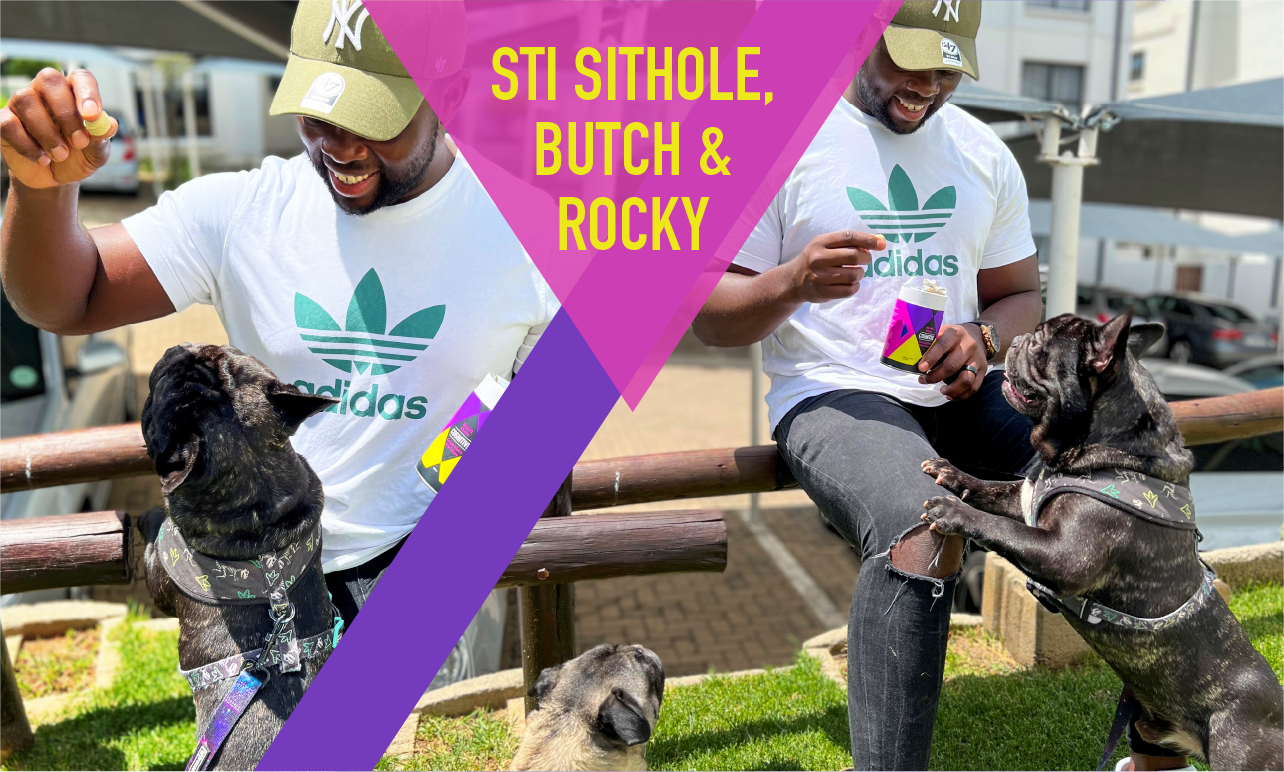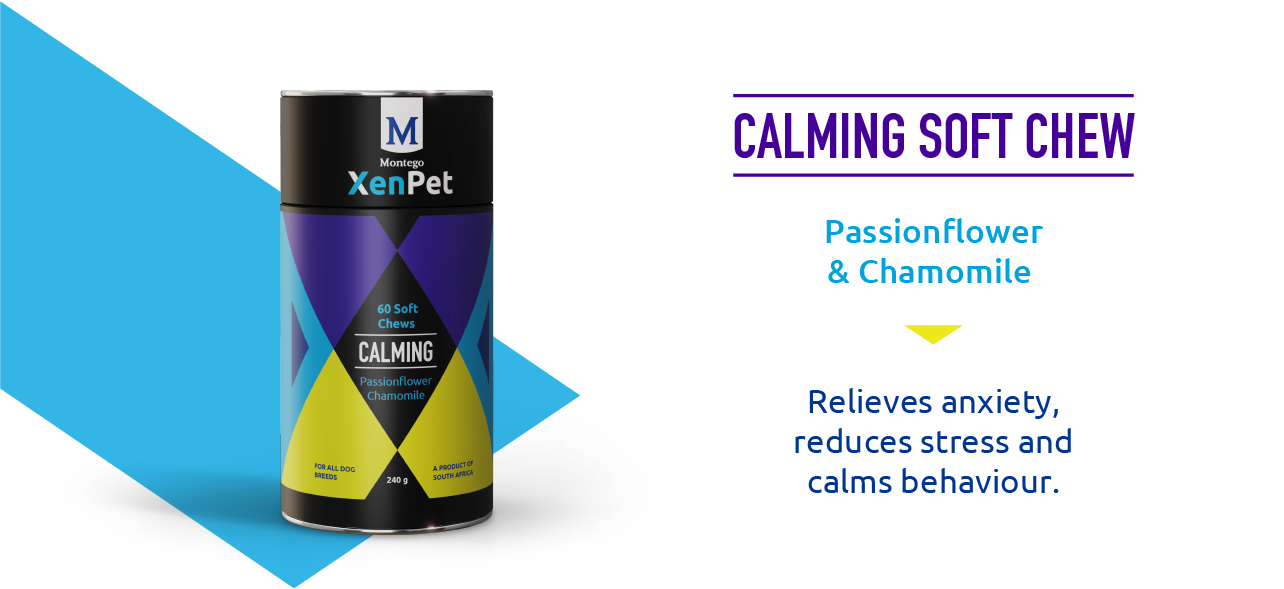 Review: "The new XenPet Cognitive Soft Chews are easy and convenient to administer. Even our picky dog Butch (pug), doesn't give us any issues taking this supplement. This chew is great because they help support your dog's overall brain health, allowing older dogs to get back to life. They also help reduce muscle pains and tissue damage that your dog may experience."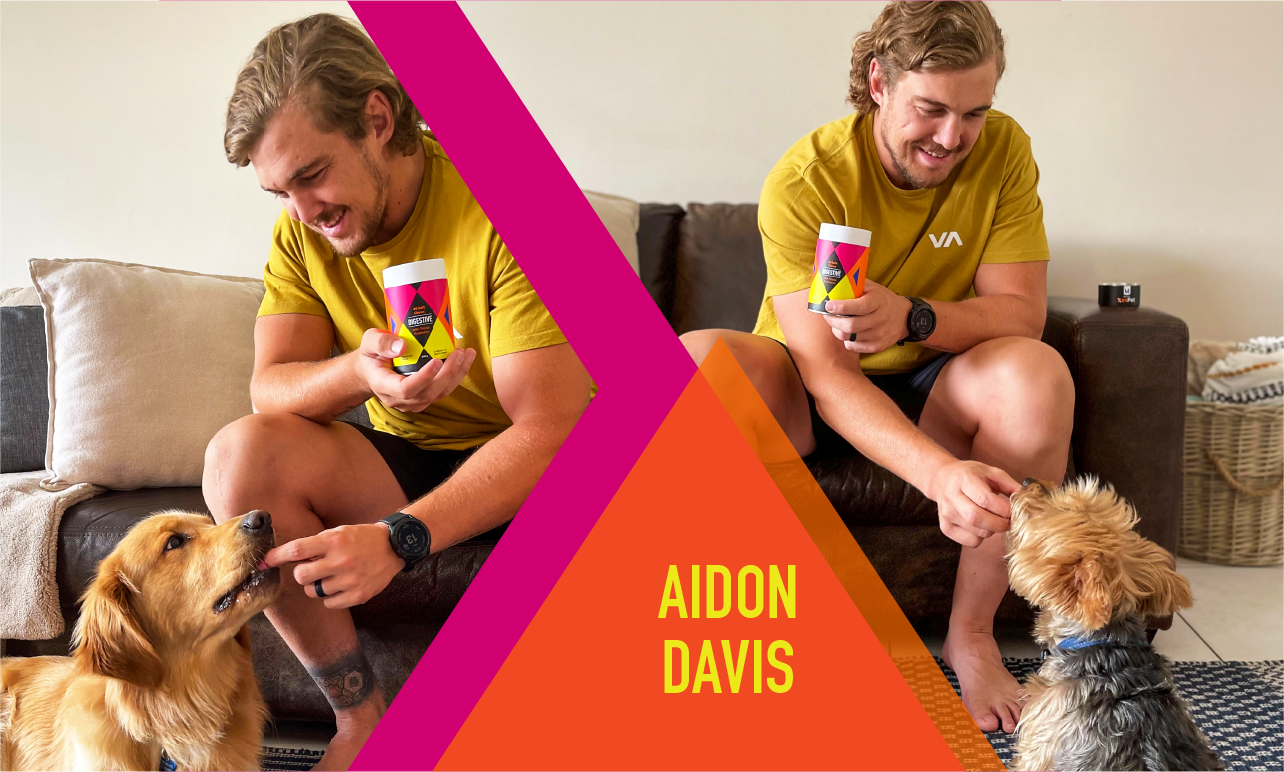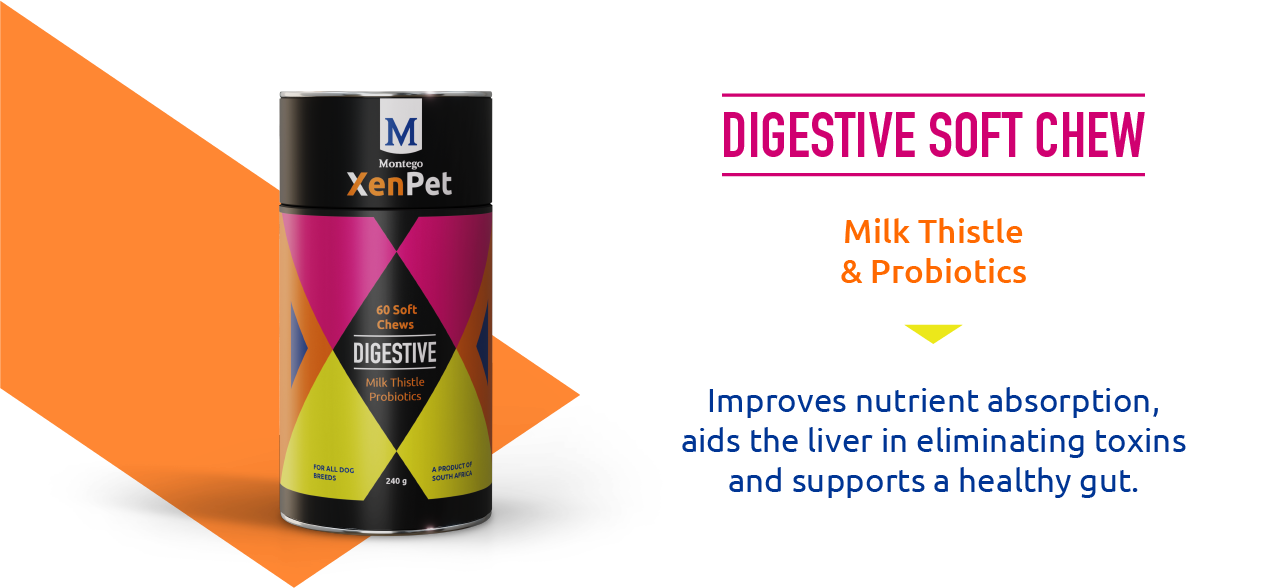 Review: "XenPet Digestive Soft Chews have truly changed my dogs' eating habits and overall immune systems. We used to struggle to get our dogs to eat in a healthy routine, and often saw signs of an upset stomach, but after we started using XenPet Digestive Soft Chews, our dogs are happily waiting for their next meal, maintaining a healthy eating pattern while rarely having an upset or irritated stomach, and their overall health has improved. We love this product because we can see the positive effects it has on our dogs, and when they are happy and living life to their full potential, then we are happy parents."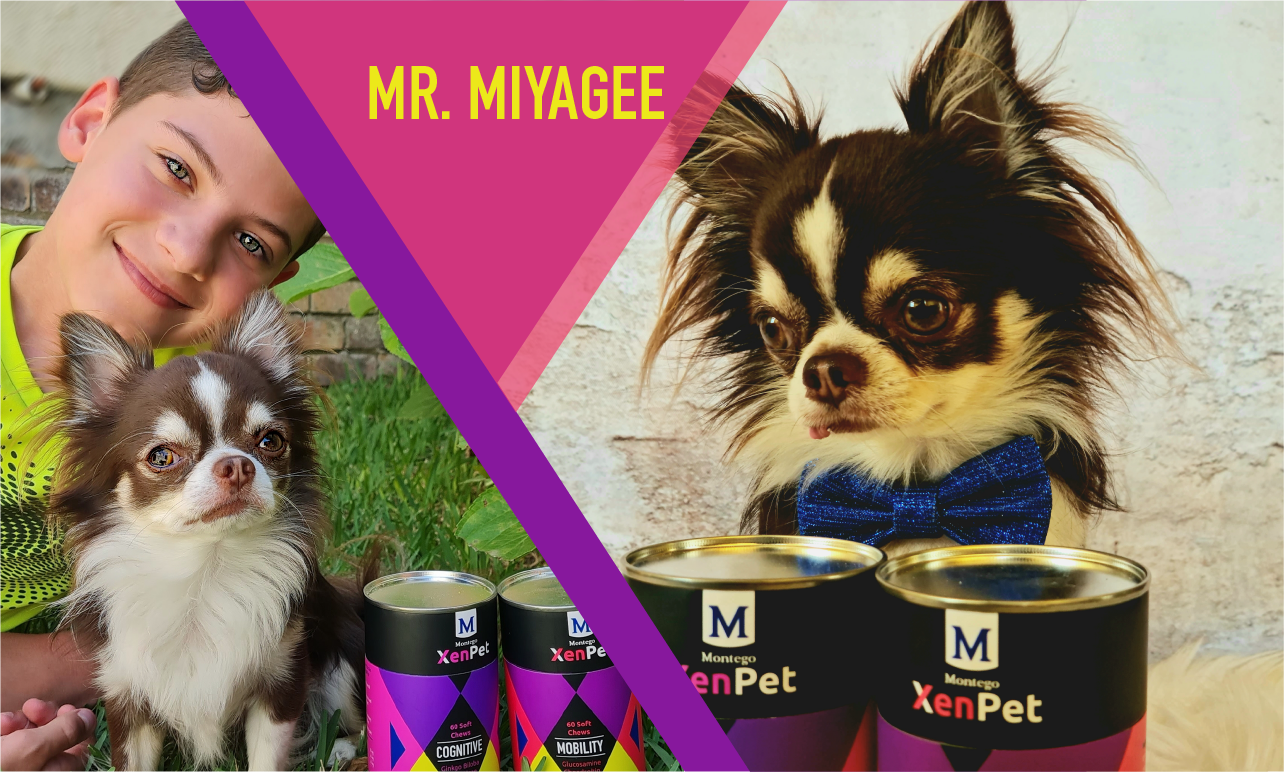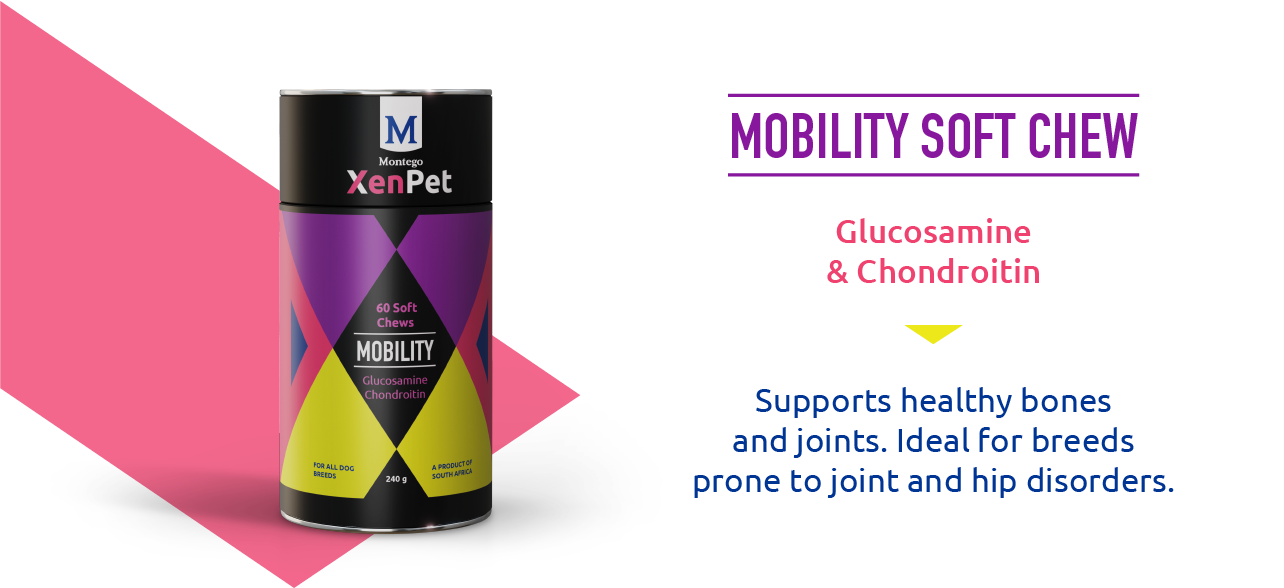 Review: "I am very impressed with the XenPet range especially XenPet Mobility Soft Chews. Due to an old injury, we are always careful when we take Mr. Miyagee on walks. His walks are always short and never on rough terrain. While on our recent road trip, we thought that it would be a great opportunity to put Montego XenPet Mobility to the test. Normally after Mr. Miyagee went on short walks, he would be stiff and uncomfortable, we always have his photizo and warm beanbag on hand to use after exercise and walks.
Well, he had the time of his life at the beach. He refused to be carried and walked far longer distances than usual on the beach, played with his frisbee and even attempted to swim in the shallow waters.
No stiffness, no sore muscles or tiredness. One happy boy! And this after only being on the XenPet Mobility Soft Chews for 4 days. Montego's XenPet supplements will be going a long way as Mr. Miyagee only weighs 1.9 kg's so we are giving the tablets according to his weight with great success. He is happy and enjoying life to the fullest, one beach walk at a time!
We will be trying out the Cognitive Soft Chews soon! Think they will definitely be great to aid in focus and mental health for training at canine school and on set!"
Try Montego XenPet for your pet, find the full range of products at your nearest retailer, or explore XenPet products here.
Take Care,
Team Montego.