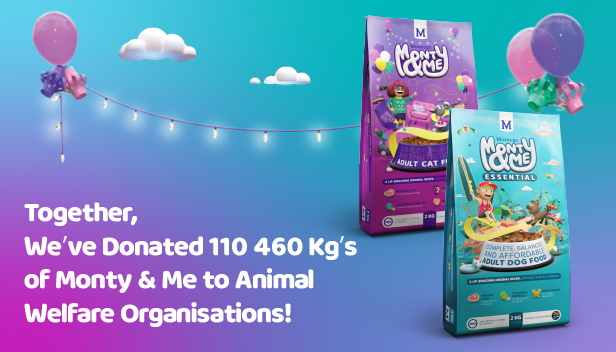 We're celebrating 100 weeks of our Montego M-Power charity relief project, and while some things, like the M-Power website, may be changing, we're still as committed as ever to offering a helping hand by making 20 kg of Monty & Me Essential available for donation at a discounted price.

We've recently extended the M-Power project to feed kitties across South Africa and will be adding 20 kg bags of Monty & Me cat food to the M-power store.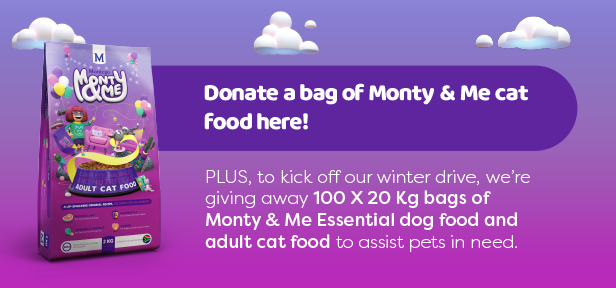 We would like to give a heartfelt "thank you" for helping us to fill the tummies of pups across South Africa, together we have surely added an extra tail-wag to their days!