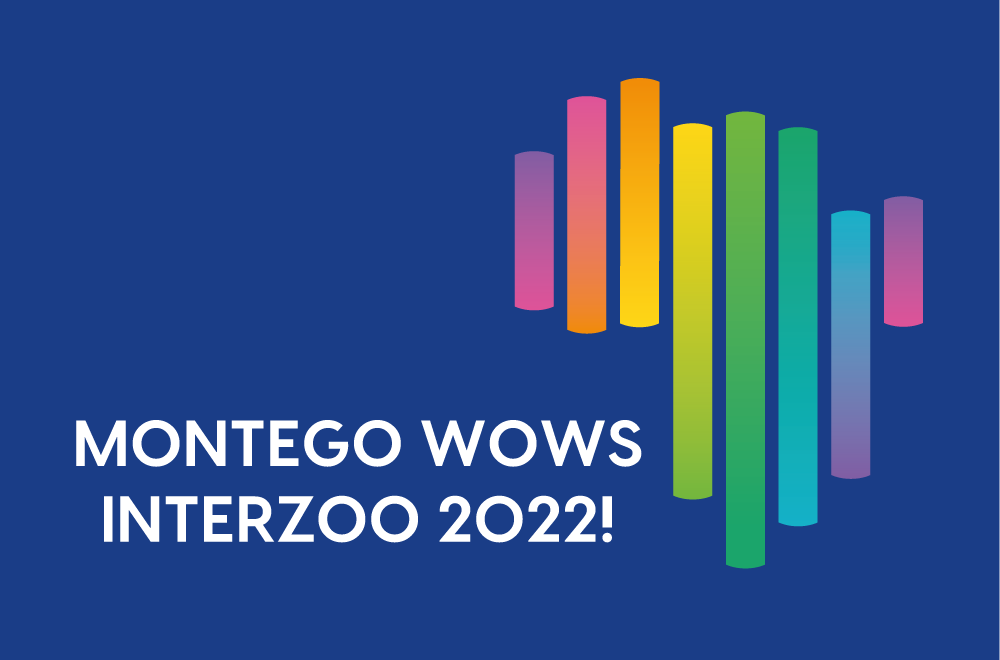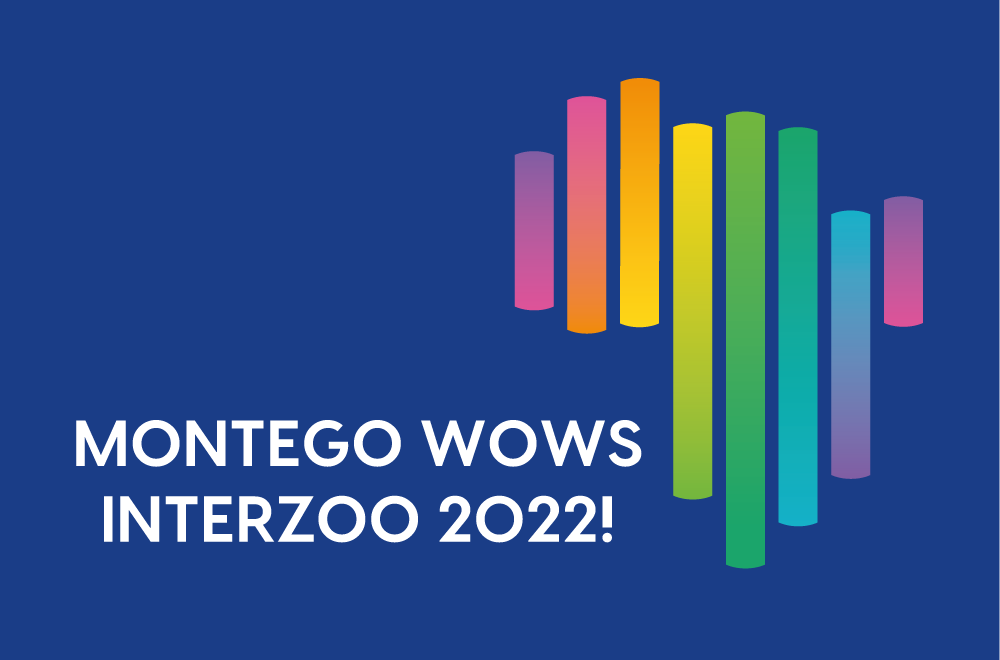 In May this year, Interzoo 2022 welcomed Montego back to the international stage!
After an absence of four long years, this trade fair saw more than 1,300 exhibitors from around the globe. Attendees and exhibitors at the cosmopolitan event, held in Nuremberg, Germany, came from Africa, Europe, the Middle East, Asia, North and South America, and distant Oceania. They mixed and mingled from the 24th to the 27th of May and immersed themselves in the world of pet products and services. In the middle of this collection of distinguished exhibits, Montego's presence was strong. We attracted attention from all who walked past.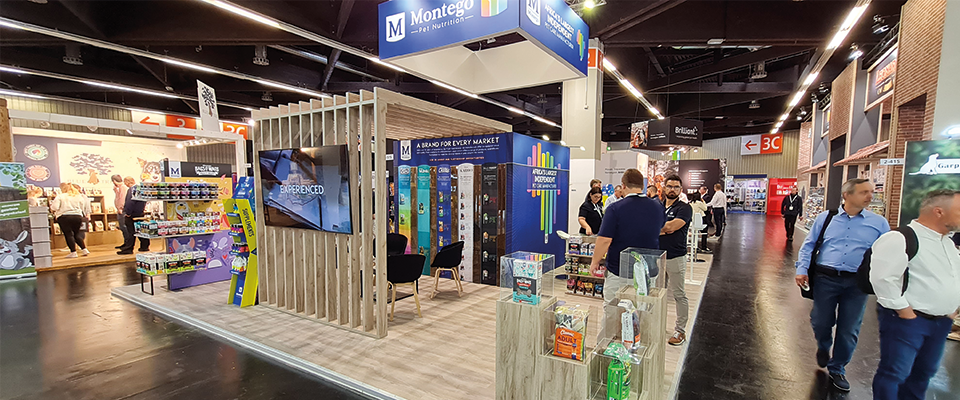 Montego's nine brands were proudly displayed at the beautiful, 72-square-metre booth.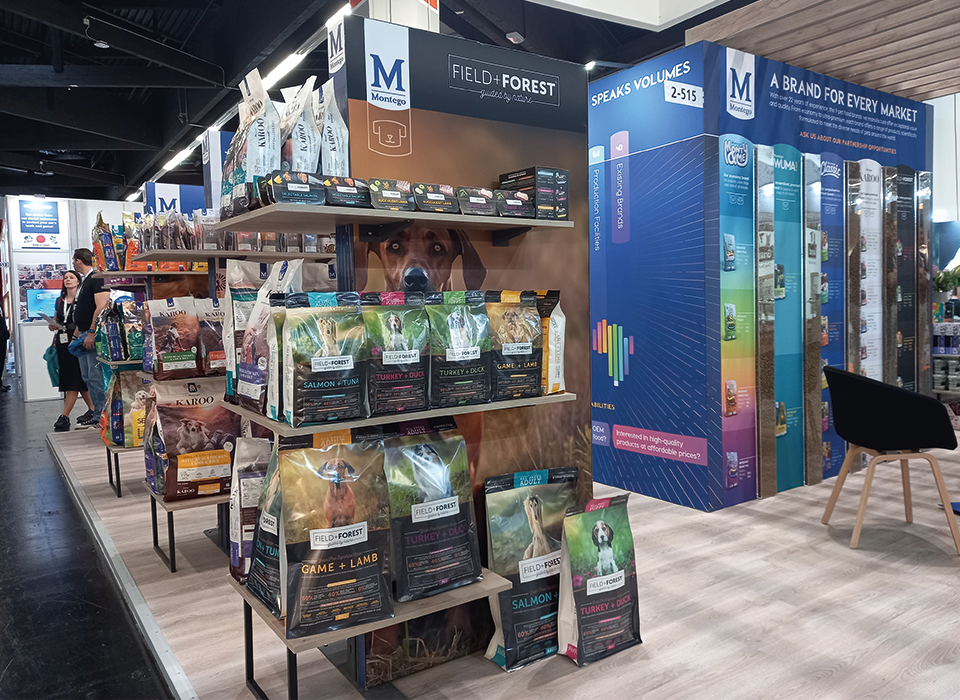 Guests at our flagship Field + Forest display were guarded by a secret Montego watchdog.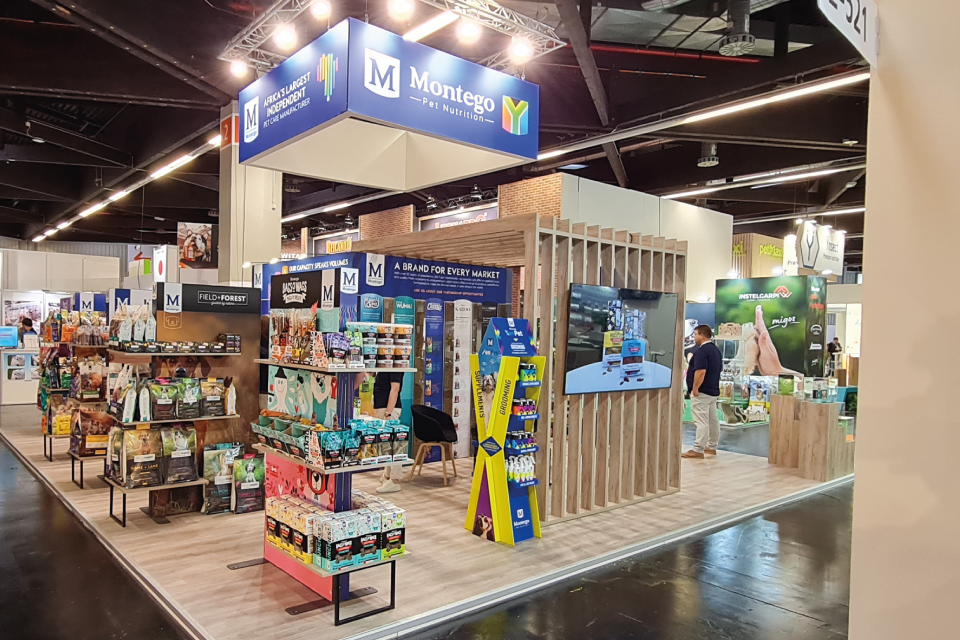 "This was the first time we showcased our new XenPet range on a global scale. Our Sauce for Dogs invention also attracted positive attention from so many attendees and vendors", said Wilfred Cawood, marketing executive at Montego Pet Nutrition.
As Africa's largest independent pet food manufacturer, Montego is also ranked as one of the top 100 largest businesses of its type in the world. We now export to 20 countries, with our brand reaching every corner of the planet, so it was important for us to represent at Interzoo and meet the people our brand influences. As African representatives, we were ambassadors of our home continent. It was our great honour to showcase Africa to future investors as "the next best thing" in the pet food industry.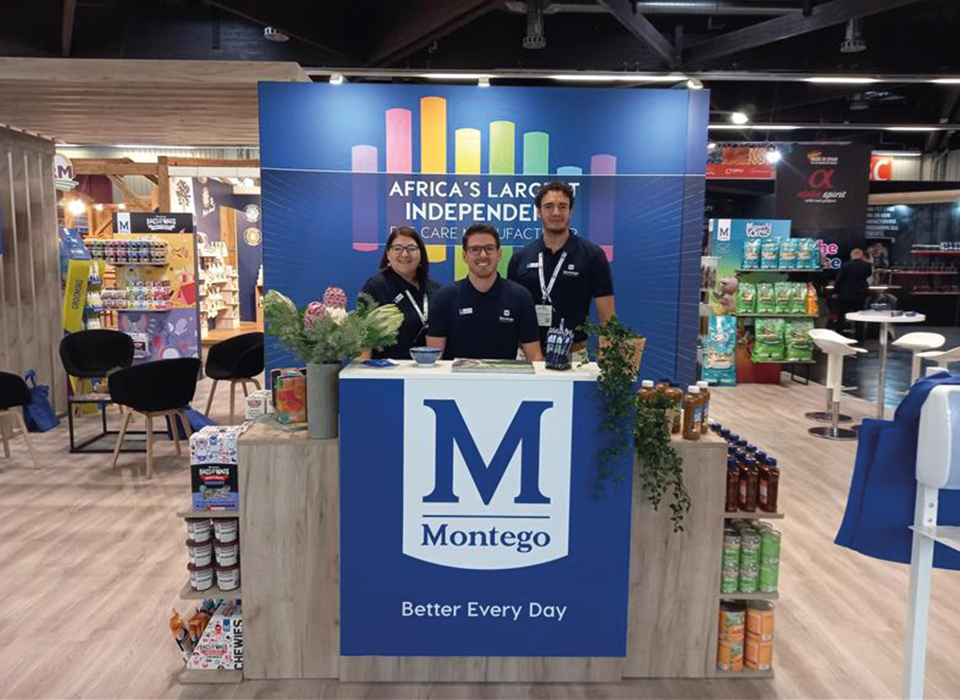 Proudly standing among the best of the best.
Karlien Delport Botha, international marketing specialist, summarised the value of Montego's presence at Interzoo when she said: "I think the most important takeaway for us is that we do not have to stand back for anyone in the business."
"It was a proud moment to represent our company on the global stage and to realise we are among the best of the best in the world. We have incredible products and a highly efficient team; we have excellent support, and we can compete comfortably with any global brand out there," Karlien said.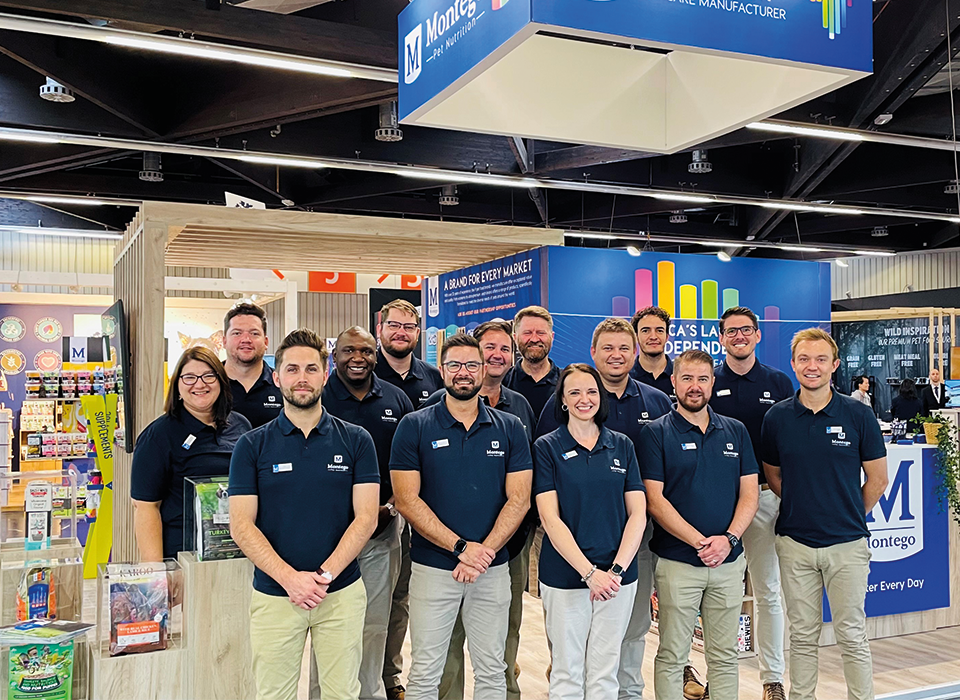 The team who represented Montego at Interzoo this year included our executive directors Johan, Marco and Morné van Jaarsveld; non-executive director Marcel Boezaart, as well as members of our EXCO, exports and marketing team, which included: Wilfred Cawood, Gavin Vermeulen Sakkie Luther, Karlien Delport Botha, Kelvin Westraat, Riaan Jonker, Gregory Makina, JP Wessels, Michael Matern and Claudia de Nobrega.