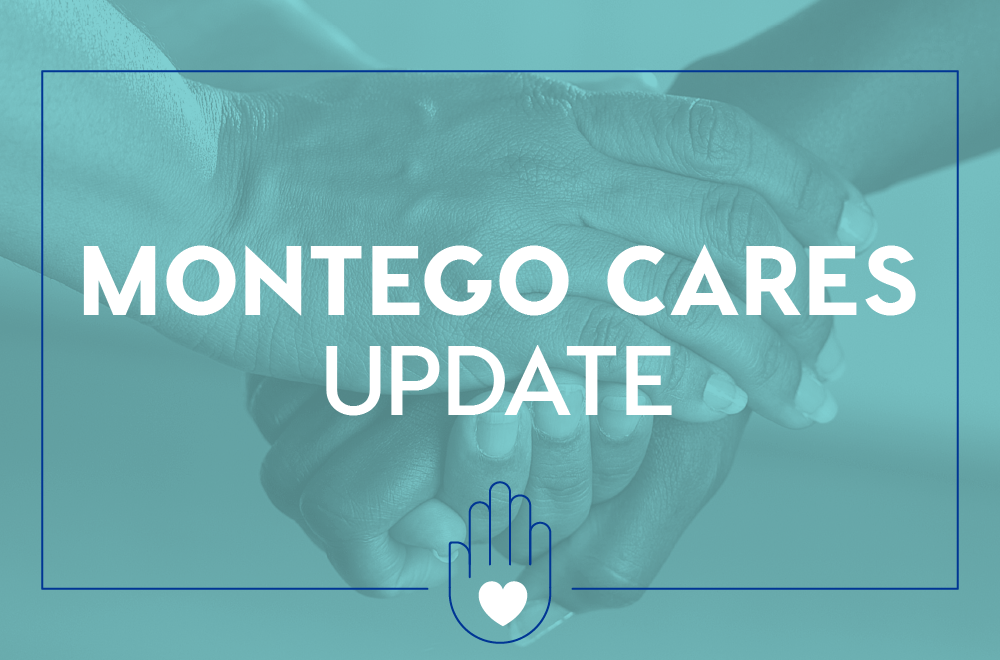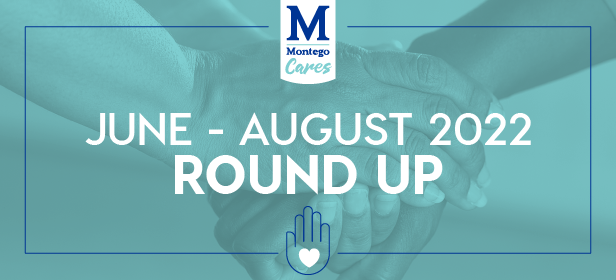 Ready for a Montego Cares update? Here's how we assisted our community during June, July and August this year!

Community Contributions:
Kroonvale Soup Kitchen
During June, July and August, Montego Cares assisted Kroonvale Soup Kitchen with monthly donations to provide delicious warm meals for the elderly in the community.
Whitlock's Care Centre
Montego Cares assisted the Whitlock's Centre with funds for general maintenance. Whitlock's is the only special-needs care facility for adults in the Graaff-Reinet area, so Montego Cares makes sure the centre keeps doing good work!
Vuyani Safe Haven
Vuyani Safe Haven Children's Home were assisted with upkeep over the last three months. Montego Cares also donated dog and cat food to ensure ALL tummies were full and happy!
Siya Phambili Shelter for Abused Women
To ensure Siya Phambili's shelter launched on a high note, Montego Cares handed over curtains and linen as well as food at the shelter's official opening. Siya Phambili is a registered non-profit organisation that provides a safe space, support and counselling to women who suffer gender-based violence (GBV).

Sport and Education Contributions:
Nqweba High School
After learning that Nqweba Secondary School needed an English first-language teacher, Camdeboo Farmers Association and Montego Cares organised a successful fundraising event! The funds employed the new teacher at the school. In addition, we supplied the mathematics class with scientific calculators and had Montego Pet Nutrition's very own Engineering Manager, Kallie Venter, share a motivational session with the pupils.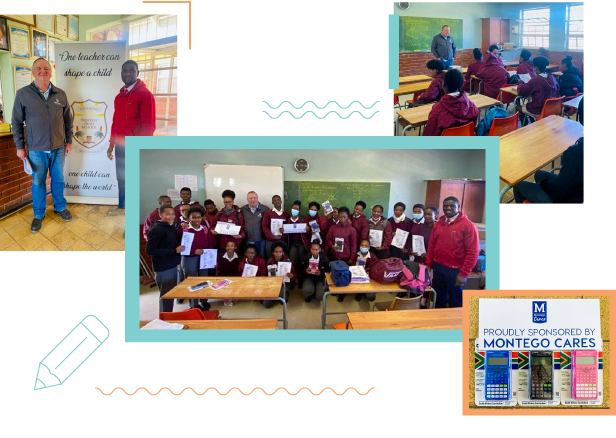 Bottles to Balls
Bottles to Balls is Montego Cares' community fundraising initiative which purchases sports equipment and other necessary gear for school sports' teams in exchange for student participation in recycling initiatives. We tasked students to earn their sports gear by the collection and exchange of recyclable plastic bottles for credit, which is then used to buy sports equipment. During June, July and August, participating pupils from Graaff-Reinet Primary School and Narsingstraat Public Primary School collected enough bottles to afford rugby jerseys for each of their first team rugby squads!
Cradock Primary Choir Sponsorship
Montego Cares sponsored the Cradock Preparatory School Choir as they made their journey to participate in the Kyknet Sing Harmonie competition in Cape Town. Not only were they the only school from the Eastern Cape that qualified, but they also earned fourth place in the contest! Well done to all involved!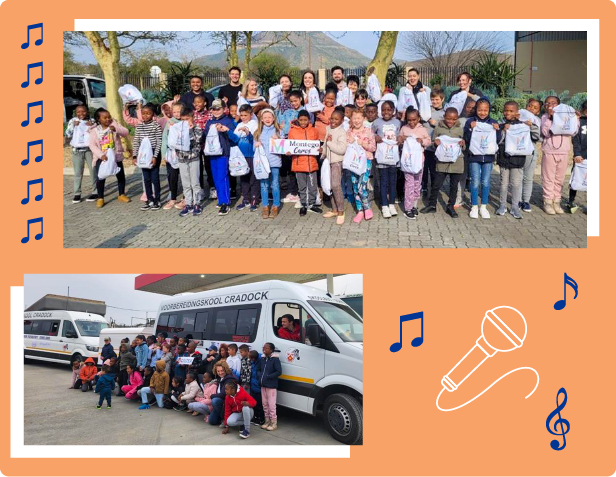 Graaff-Reinet Inter-School Chess Tournament
Montego Cares sponsored a Graaff-Reinet interschool chess tournament for 90 pupils. It was great fun for all!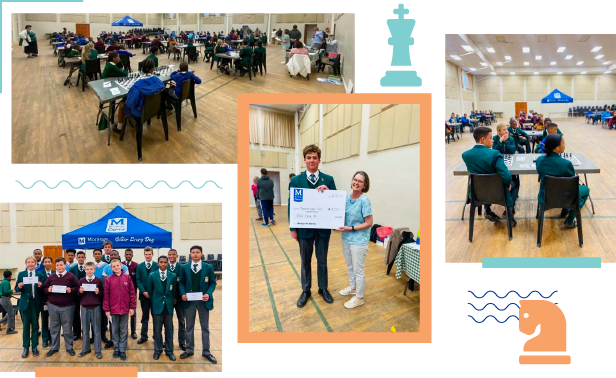 Summit Golf Day
Montego Cares also sponsored the Summit Golf Day TEE off held on 24 September. Summit's social impact is far-reaching, and sponsoring this golf day means that we could join forces and support the various other charities that benefit from this day, which include:
Whitlock's Care Centre, Jansenville
Camdeboo Hospice, Graaff-Reinet
Huis Welverdiend, Jansenville
Aalwynhof, Aberdeen
Thanks for taking the time to read about our Montego Cares initiative updates.
#BetterEveryDay