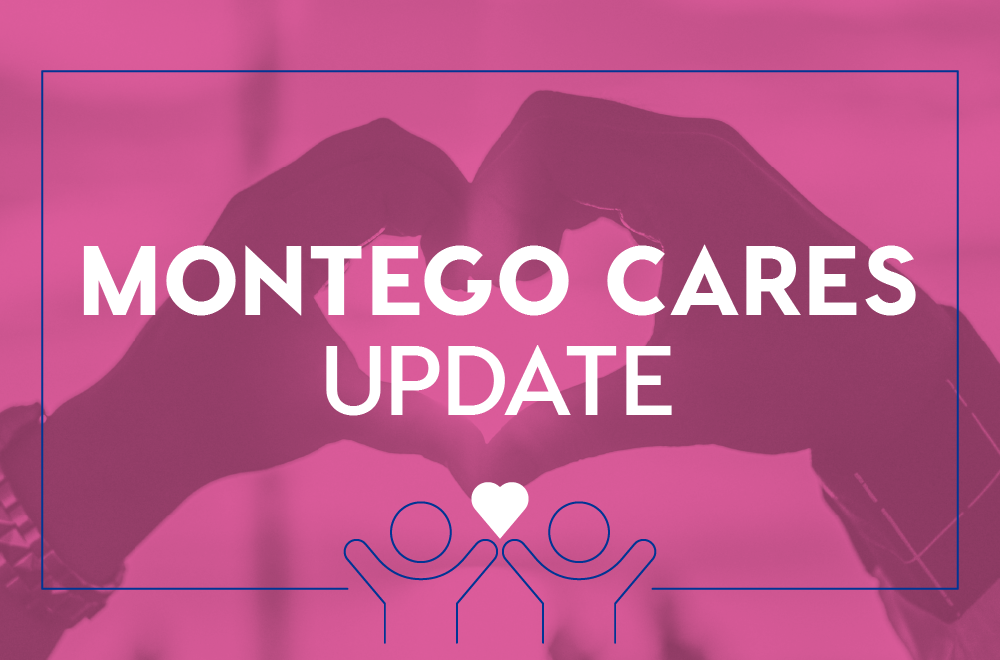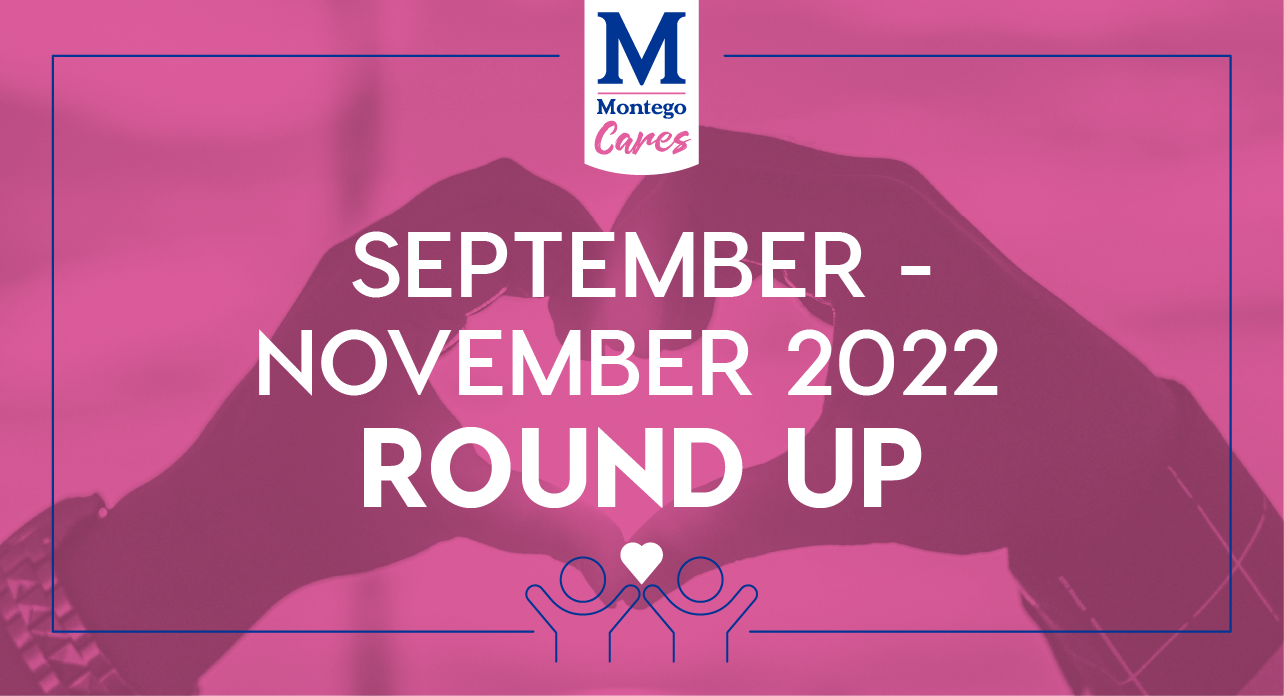 Here's our latest Montego Cares update with all our CSI efforts for September,
October, and November!

Community Contributions:
KROONVALE SOUP KITCHEN
During September, October and November, Montego Cares worked at the Kroonvale Soup Kitchen twice a week. We assisted in preparing at least 85 warm meals for the elderly who visited the Kroonvale Church hall.
WHITLOCK'S CARE CENTRE
For the past three months, Montego Cares helped Whitlock's Centre with funds to pay for general maintenance. Whitlock's is the only special-needs care facility for adults in the Graaff-Reinet area, so Montego Cares ensures the centre keeps doing good work!
VUYANI SAFE HAVEN
We cared for the children's daily needs at Vuyani Safe Haven Children's Home. \Montego Cares also donated dog and cat food to ensure ALL tummies were full and happy!
PINK TREES FOR PAULINE
In support of CANSA, Montego Cares sponsored the tenth anniversary of Pink Trees for Pauline. Pink Trees for Pauline is a non-profit initiative founded in 2012 by Carol-Ann van Jaarsveld. Pink Trees for Pauline raises cancer awareness by wrapping Graaff-Reinet's roadside trees in pink.
GRAAFF-REINET DAY HOSPITAL
In November, Montego Cares covered the costs of a tractor-loader-backhoe construction vehicle that was used to clear brush from the grounds of Graaff-Reinet Day Hospital.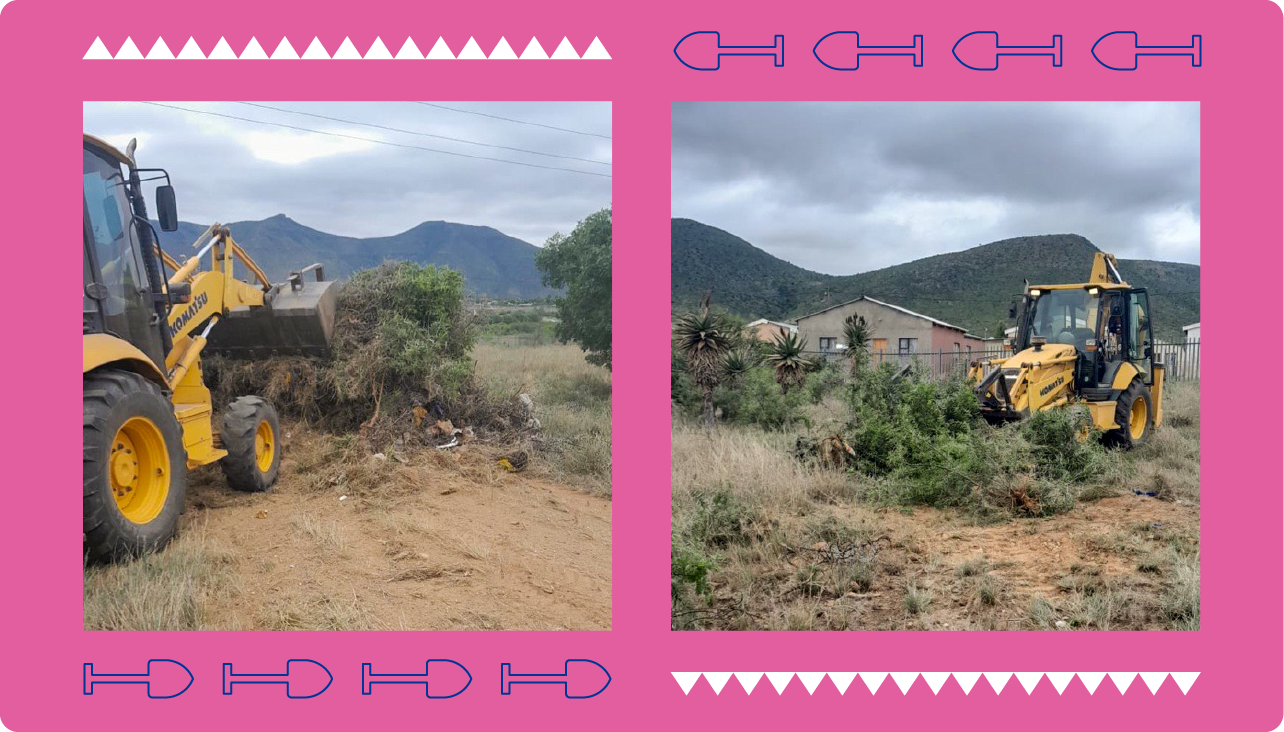 Sport and Education Contributions:
MATCHPOINT CRICKET TOURNAMENT
In September, Montego Cares sponsored a local primary school's under-seven and under-eight boys cricket teams in the annual MatchPoint Cricket Tournament. Everyone had a wonderful day.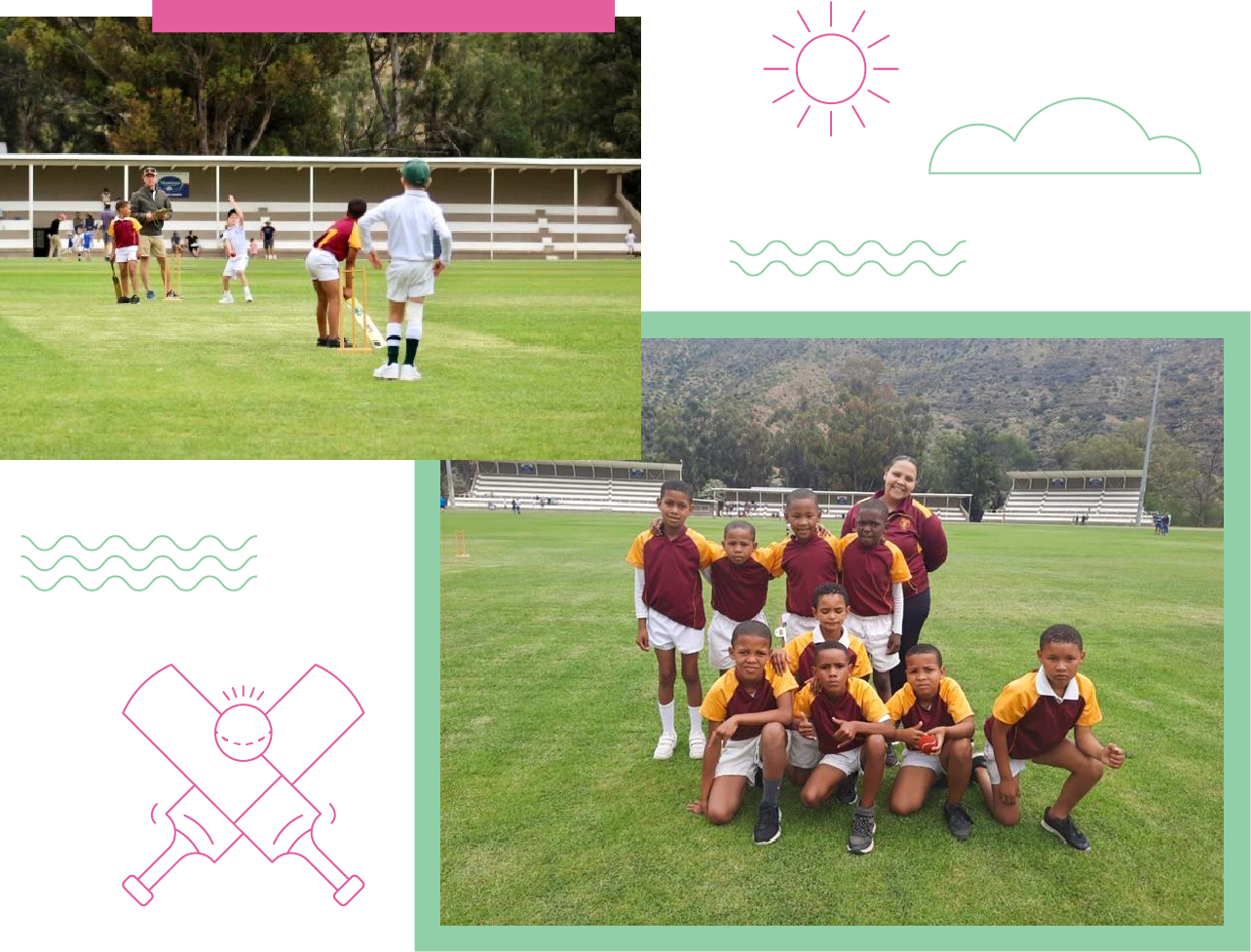 NQWEBA HIGH SCHOOL
Earlier this year, Montego Cares discovered that Nqweba Secondary School needed an English first-language teacher. Partners Camdeboo Farmers Association and Montego Cares support the newly appointed teacher's salary.
BOTTLES TO BALLS
Bottles to Balls is Montego Cares' ongoing community-recycling fundraising initiative. Students exchange recyclable plastic for credit which Montego Cares uses to purchase equipment and gear school sports teams need. During September, October and November, pupils from Kroonvale Primary School, Narsingstraat Public Primary School, Mountain View FC and Giants Rugby Club collected enough plastic to pay for lots of new sports equipment.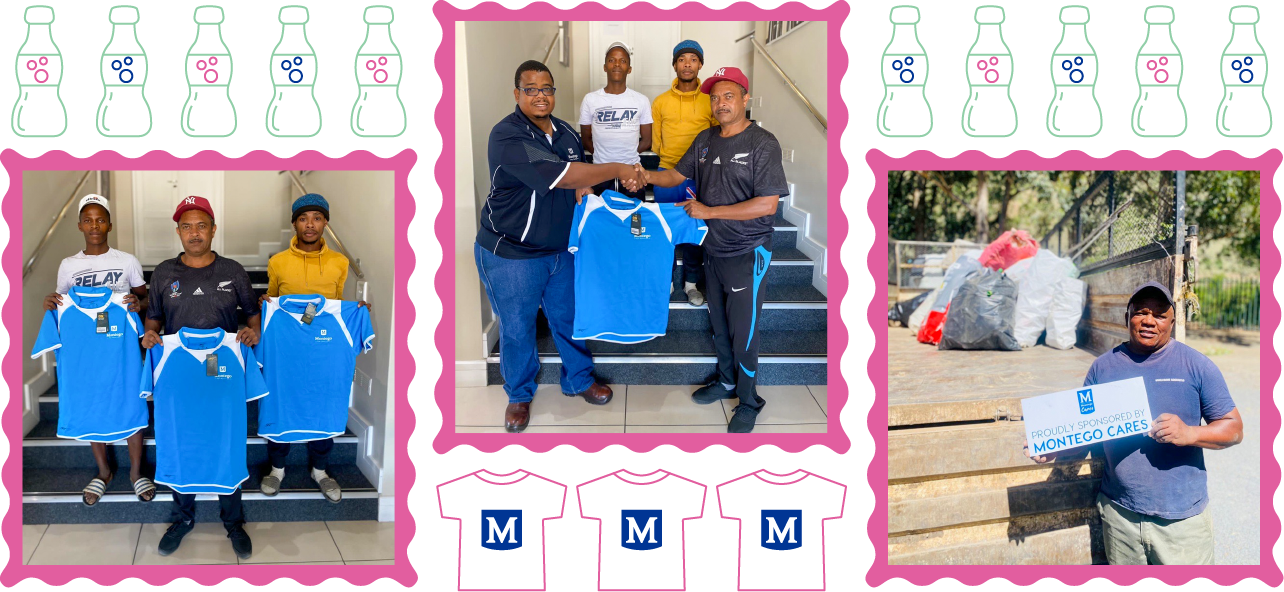 SPANDAU SECONDARY SCHOOL
To raise funds for the Graaff-Reinet branch of CANSA, Montego Cares sponsored the Pink Tea at Spandau Secondary School. It was an elegant but enjoyable event for the cause of breast cancer awareness.
VOLKSKOOL GOLF DAY
Montego cares sponsored the annual Volkskool Golf Day. This TEE-rific day raised funds Volkskool needed.
CAMDEBOO CYCLE CHALLENGE
Montego Cares funded the annual Camdeboo Cycle Challenge hosted by the Camdeboo Farmers Association. This annual event is held to raise funds for a selected charity in and around Graaff-Reinet.
LITTLE TOTS PRESCHOOL
Lastly, to ensure our future leaders dream big during nap time, Montego Cares donated new mattresses to Little Tots Preschool in Graaff-Reinet.
Thanks for taking the time to read about our latest Montego Cares initiative updates.
#BetterEveryDay