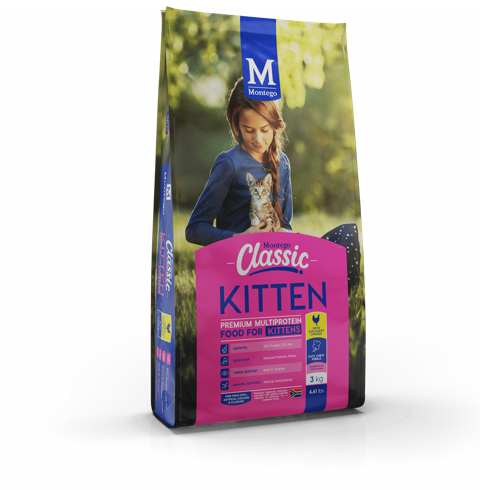 CLASSIC KITTEN
With Succulent Chicken
Naturally balanced premium nutrition with added essential vitamins & minerals for a complete meal.
GROWTH
32% Protein | 13% Fat
DIGESTION
Natural Prebiotic Fibres
VISION SUPPORT
DHA & Taurine
FREE FROM SOYA, ARTIFICIAL COLOURS & FLAVOURS
ABOUT CLASSIC KITTEN
To get the most out of life, kittens require an optimally balanced diet, rich in nutrients, energy and flavour. Classic Kitten's premium formulation is tailored to deliver in all these areas, providing kittens with everything they need for continual physical development and well-being.
Classic Kitten Succulent Chicken available in 1kg and 3kg bags. V22165 (Act 36 of 1947)