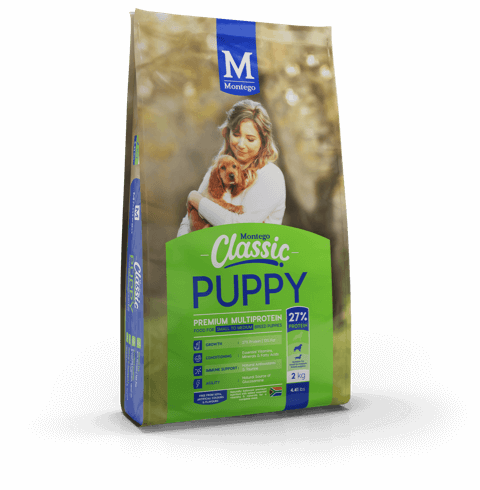 SMALL TO MEDIUM BREED PUPPY
Naturally balanced premium nutrition with added essential vitamins & minerals for a complete meal.
GROWTH
27% Protein | 12% Fat
CONDITIONING
Essential vitamins, minerals & fatty acids
Immune support
Natural Antioxidants & Taurine
FREE FROM SOYA, ARTIFICIAL COLOURS & FLAVOURS
ABOUT CLASSIC PUPPY
Puppies grow at different rates. While smaller breeds can reach adulthood in as little as nine months, giant breeds may continue to grow for up to two years. To get the most out of their diet, puppies must eat today for the dogs they will be tomorrow. Classic Small to Medium Breed Puppy's premium formulation is tailored to provide small to medium breed pups with everything they need to get a great start to a long and healthy life.
Classic Small to Medium Breed Puppy available in 2kg, 5kg, 10kg and 25kg bags. V15914 (Act 36 of 1947)