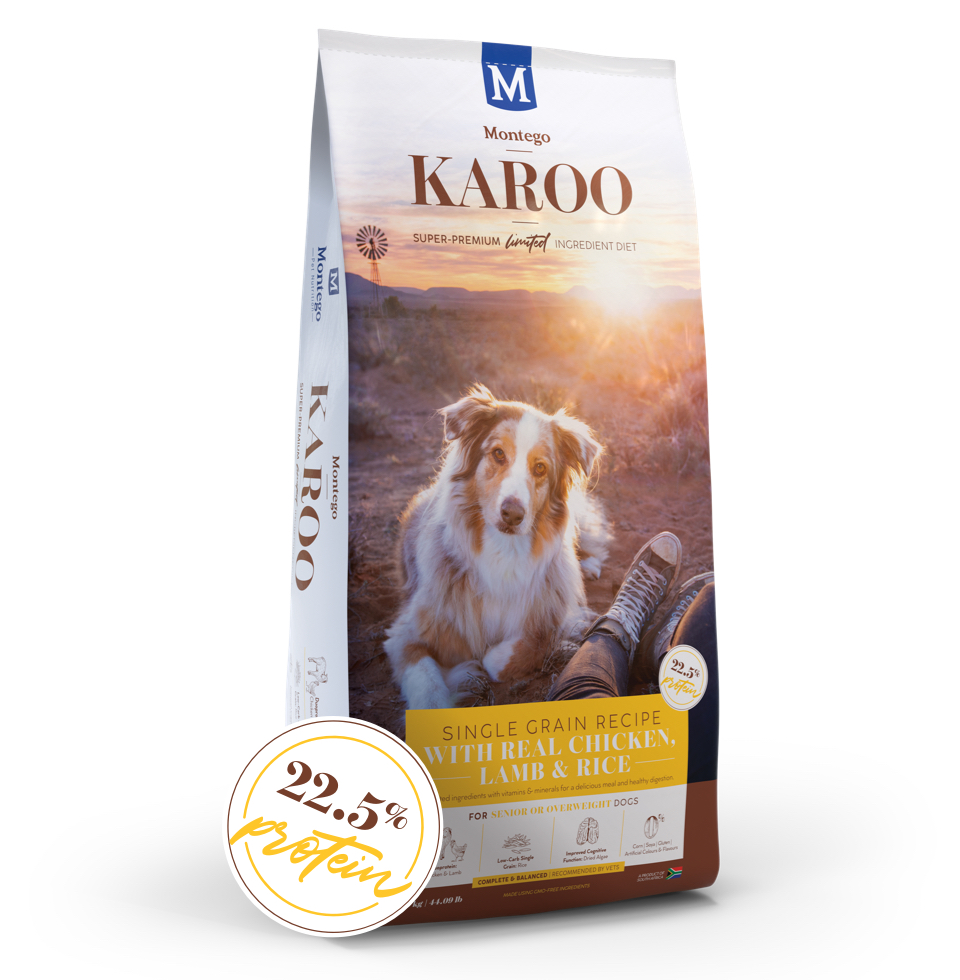 ALL BREED SENIOR
Single grain recipe with real chicken, lamb & rice
Super-premium Limited Ingredient Diet for Senior or Overweight Dogs
DUOPROTEIN:
CHICKEN & LAMB
Improved Cognitive Function:
Dried Algae
0%: Corn | Soya | Gluten | Artificial Colours & Flavours
COMPLETE & BALANCED | RECOMMENDED BY VETS
ABOUT KAROO SENIOR
As dogs age, their activity levels slow down, as do their metabolisms and other key functions. Similarly, overweight dogs require a lower fat-to-protein ratio diet to assist with weight management. Scientifically formulated and nutrient-rich, Montego Karoo Senior/ Overweight's formulation includes age and lifestyle-specific ingredients such as Glucosamine and Chondroitin, which provide support for ageing or overworked joints and cartilage, L-Carnitine which aids slowing metabolisms and Dried Algae, Schizochytrium sp. which improves cognitive ability. At this stage, appropriate nutrition plays a vital role in maintaining health, longevity and quality of life.
Karoo Puppy, Adult and Senior available in 1.75kg, 8kg, 15kg and 20kg bags. V27238 (Act 36 of 1947)