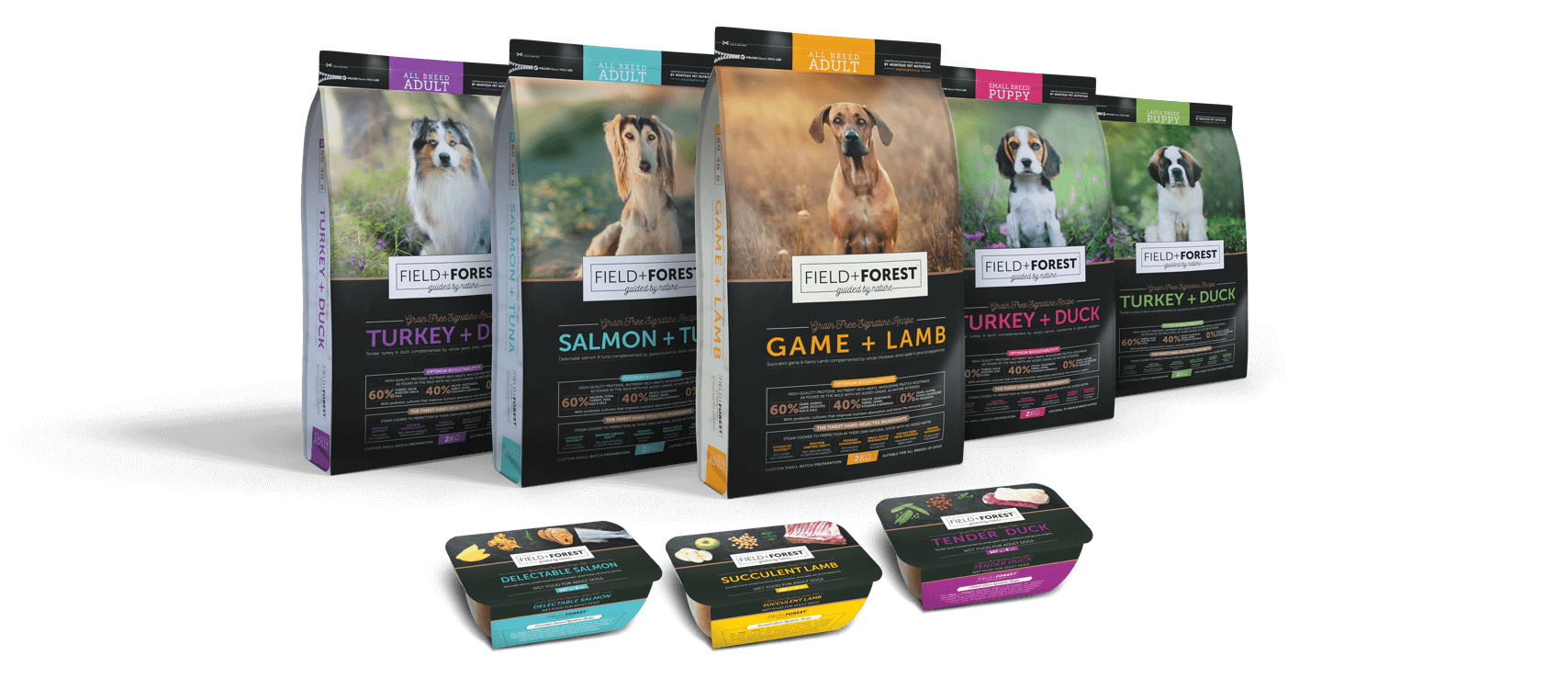 Natural, wholesome and authentically prepared, Field + Forest™ is a product of passion for both nutrition and nature.
Field + Forest™ is an elite range of wet and dry grain-free dog foods that contain premium animal proteins in order to provide diversity and truly holistic nutrition.
WHY CHOOSE FIELD + FOREST™?
When it comes to the ideal diet for our companions, nutrition should be Guided By Nature™. Field + Forest™ provides nourishment as found in the wild.
OPTIMUM BIOSUITABILITY™
Field + Forest™ replicates the ancestral diet that dogs were born to eat. This means a variety of high-quality proteins, nutrient-rich meats, wholesome fruits & vegetables with no added grains, poultry by-products, gluten or unnecessary supplemental additives.
PROTEIN CENTRIC DIET™
As instinctive hunters, dogs would have eaten a variety of meats from the prey available to them, and so their physiology benefits from it. All Field + Forest™ products include a diverse selection of high-quality proteins in their formulation. The inclusion of an equally varied number of wholesome fruits and vegetables enhances the availability of Field + Forest's™ naturally present nutrients.
Field + Forest™ Puppy and Adult dry food available in 2kg, 7kg and 12kg bags. Adult wet food available in 227g tubs.